A perennial All-Star finally has an MVP to his name.
Ronald Acuña Jr. on Thursday won his first NL MVP Award of his career, thanks to rewriting the history books. It was a unanimous vote.
The Atlanta Braves outfielder started an exclusive club while leading the major leagues with 217 hits as part of a 104-win team that won the NL East for the sixth consecutive year.
FOLLOW FOX NEWS DIGITAL'S SPORTS COVERAGE ON X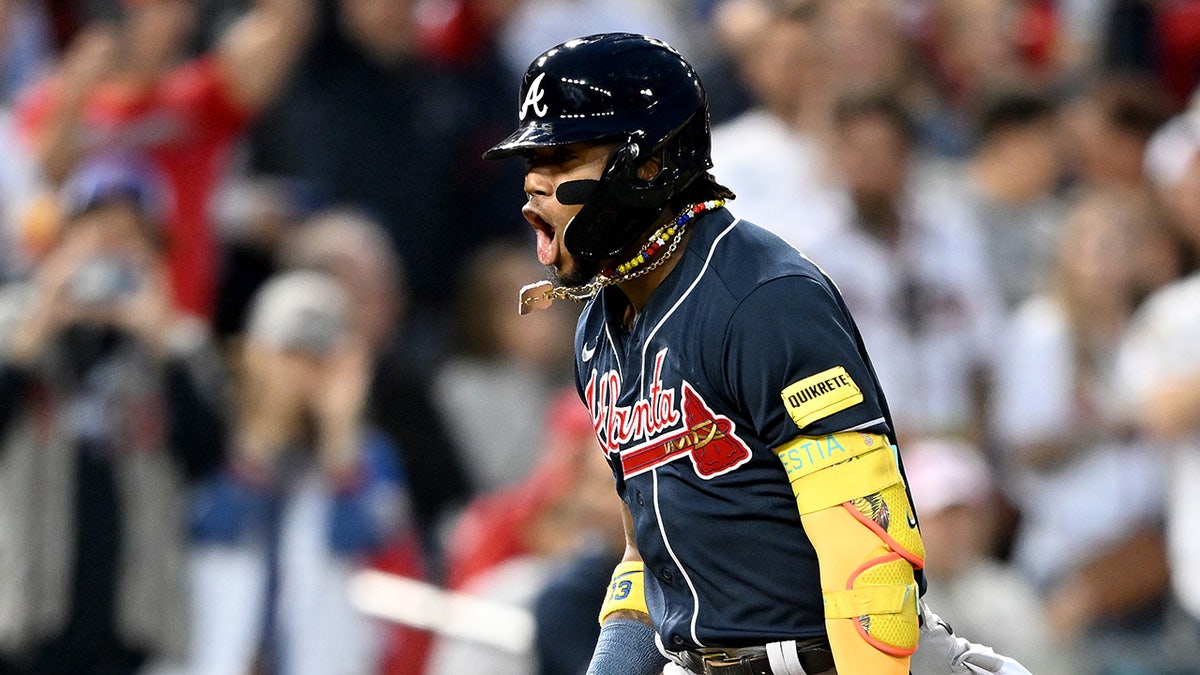 Entering this year, no player had ever hit 40 home runs while stealing 50 bases in a season. Acuña took it to another level, smashing 41 homers and stealing not 50, not 60, but 73 bases, taking advantage of the larger bags this year.
Acuña also led the majors with 149 runs scored, 383 total bases and a .416 on-base percentage, while his 1.012 OPS led the National League (third in MLB). He also hit .337, the second-best mark in the majors.
His 8.2 WAR was third in baseball, behind now two-time AL MVP Shohei Ohtani of the Los Angeles Angels (10.0) and the Los Angeles Dodgers' Mookie Betts (8.3), who finished second in the vote.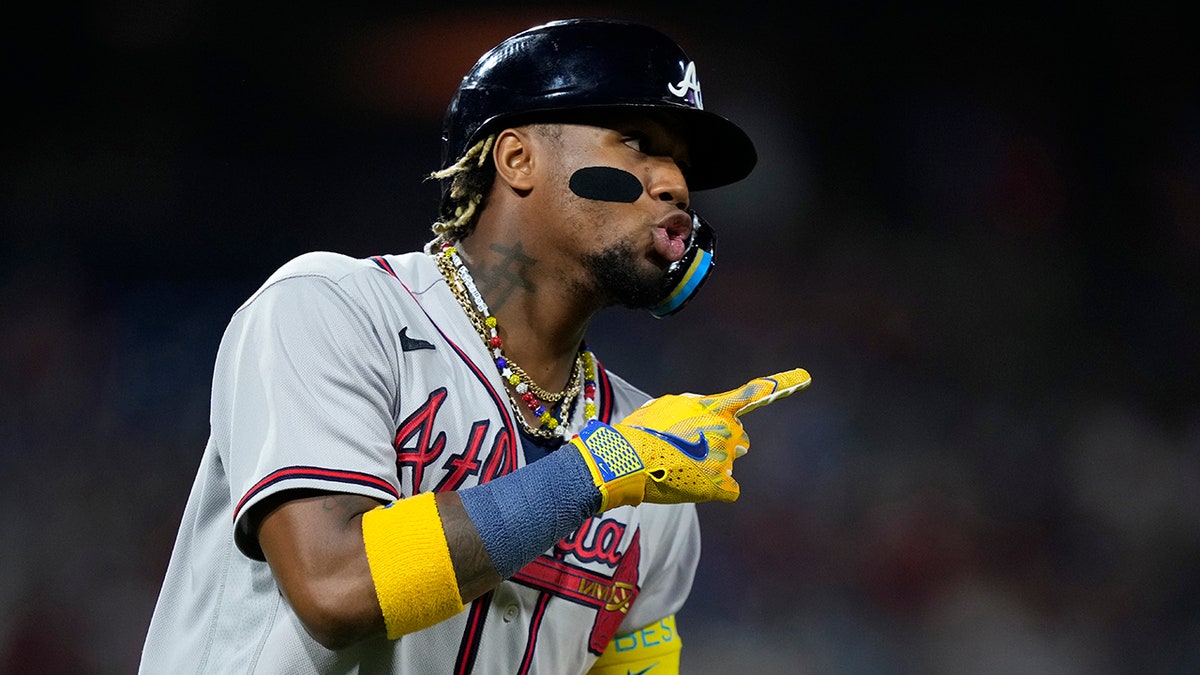 SHOHEI OHTANI WINS SECOND MVP AMID WHAT COULD BE RECORD-BREAKING FREE AGENCY
The 25-year-old outfielder was named an All-Star for the fourth-straight time (outside 2020, in which there was no midsummer classic) and earned his third Silver Slugger Award. His 106 RBI were a career-high.
Acuña's previous best finish in the voting had been his fifth-place finish in 2019, just his second season in the majors. He certainly would have been in the race in 2021 had he not torn his ACL in his 82nd game of the season.
Acuña was limited to 119 games last year while still recovering from that injury, and he hit just .266/.351/.413, all career-lows. But everyone knows a fully healthy Acuña can do damage.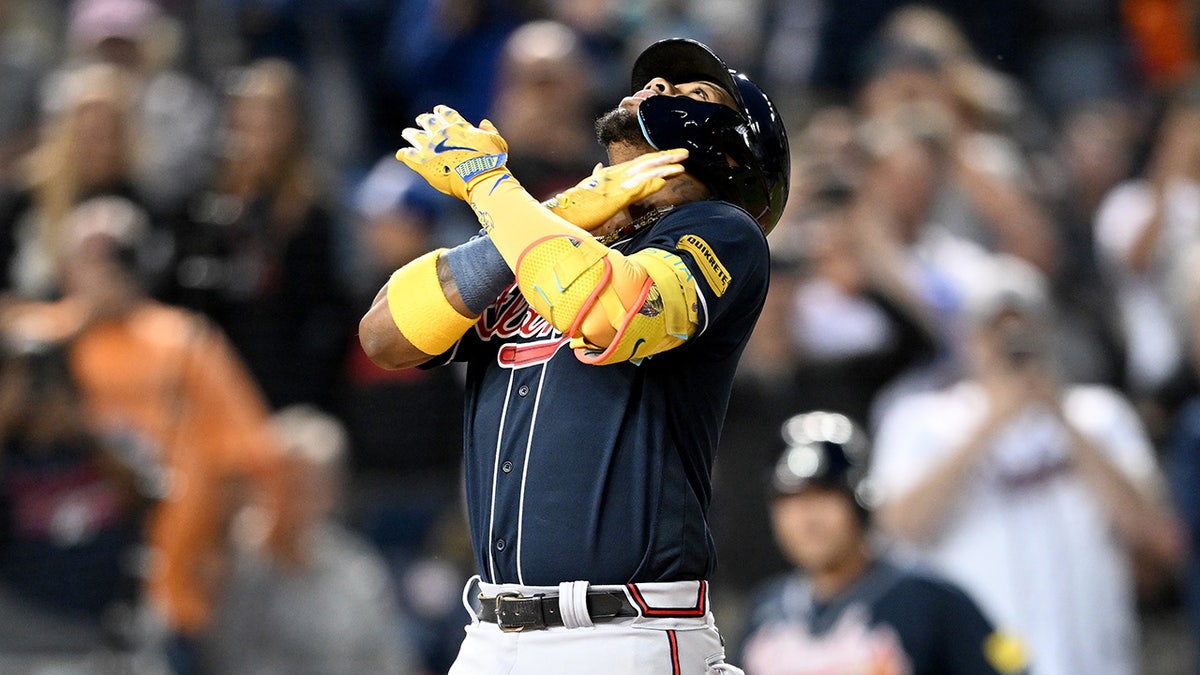 SUBSCRIBE TO THE FOX NEWS SPORTS HUDDLE NEWSLETTER
Acuña's former teammate, Freddie Freeman, now a teammate of Betts on the Los Angeles Dodgers, finished third, as Betts received all 30 second-place votes.
Fox News' Scott Thompson contributed to this report.