New York Giants quarterback Daniel Jones left Sunday's game against the Las Vegas Raiders after he appeared to suffer a knee injury early in the second quarter.
Raiders defensive end Maxx Crosby sacked Jones with 23 seconds left in the first quarter. On the play, it appeared his right knee may have buckled as he went down. He tried to shake it off in between quarters, and on the next play, he failed to put any weight on his knee and went down.
CLICK HERE FOR MORE SPORTS COVERAGE ON FOXNEWS.COM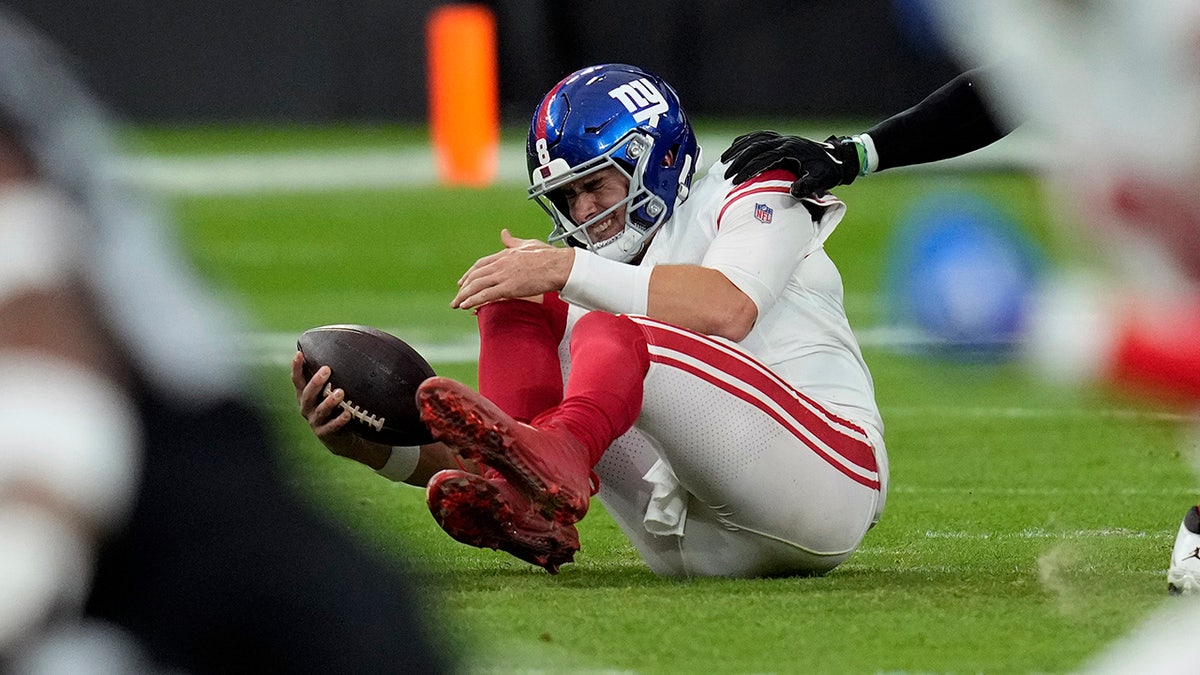 Jones was slow to get back up and was immediately taken out of the game and Tommy DeVito subbed in.
A former Duke standout, Jones was making his return to the field after missing several weeks with a neck injury. He was 4-for-9 with 25 passing yards and nine rushing yards before he left the game.
Tyrod Taylor suffered an injury in last week's Giants loss to the New York Jets. DeVito came in for Taylor at the time and will have to sub in for Jones for the time being. The Giants do not have an emergency third quarterback.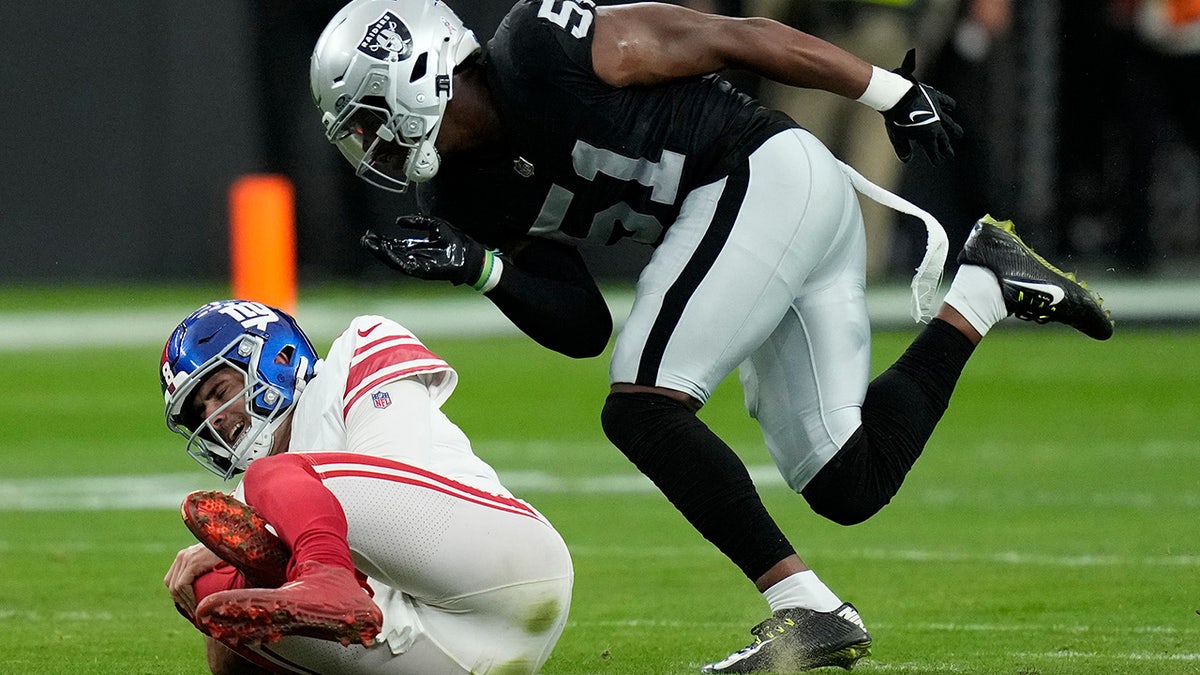 JOSHUA DOBBS MAKES ELECTRIC VIKINGS DEBUT, LEADS TEAM ON WILD GO-AHEAD TOUCHDOWN DRIVE
Saquon Barkley and Parris Campell are reportedly the backups should DeVito need to be out.
New York has been on the downturn this year after a sluggish start to the 2023 season. The Giants entered the game 2-6 and were far off the pace for the playoffs.
CLICK HERE TO GET THE FOX NEWS APP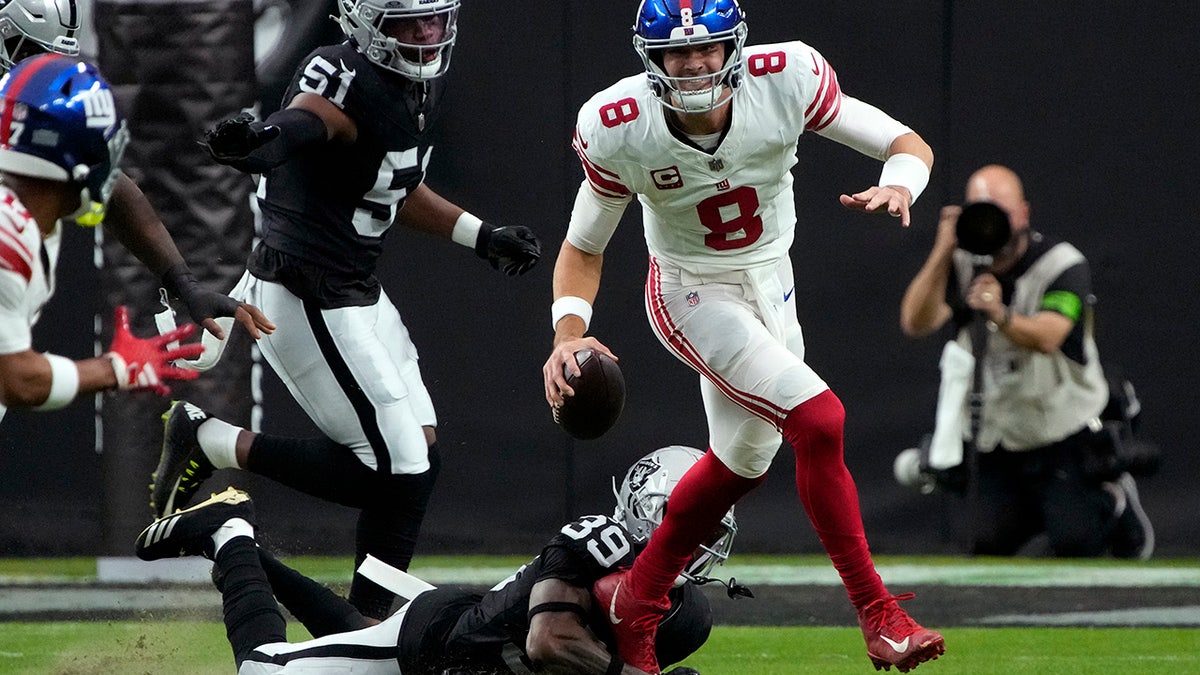 The Raiders are playing their first game under Antonio Pierce. He was named the interim head coach after Josh McDaniels was let go last week. The Raiders are 3-5.