Texas Rangers manager Bruce Bochy led the franchise to its first World Series title on Tuesday as the team defeated the Arizona Diamondbacks 5-0, and he further etched his name into MLB's record books.
Bochy picked up his fourth World Series ring as a manager. He won three titles with the San Francisco Giants before he stepped away from the dugout after the 2019 season. He joined the Rangers before the first pitch of the 2023 season and guided the team as they won 90 games for the first time since 2016.
CLICK HERE FOR MORE SPORTS COVERAGE ON FOXNEWS.COM
The 68-year-old became the first manager to win a World Series for and against the same franchise, according to ESPN Stats & Info. He was the Giants' manager when San Francisco beat Texas in 2010.
He is also the sixth manager to win at least four World Series titles. He joins Casey Stengel, Joe McCarthy, Connie Mack, Walter Alston and Joe Torre.
COREY SEAGER NAMED 2023 WORLD SERIES MVP AFTER HEROIC FALL CLASSIC PERFORMANCE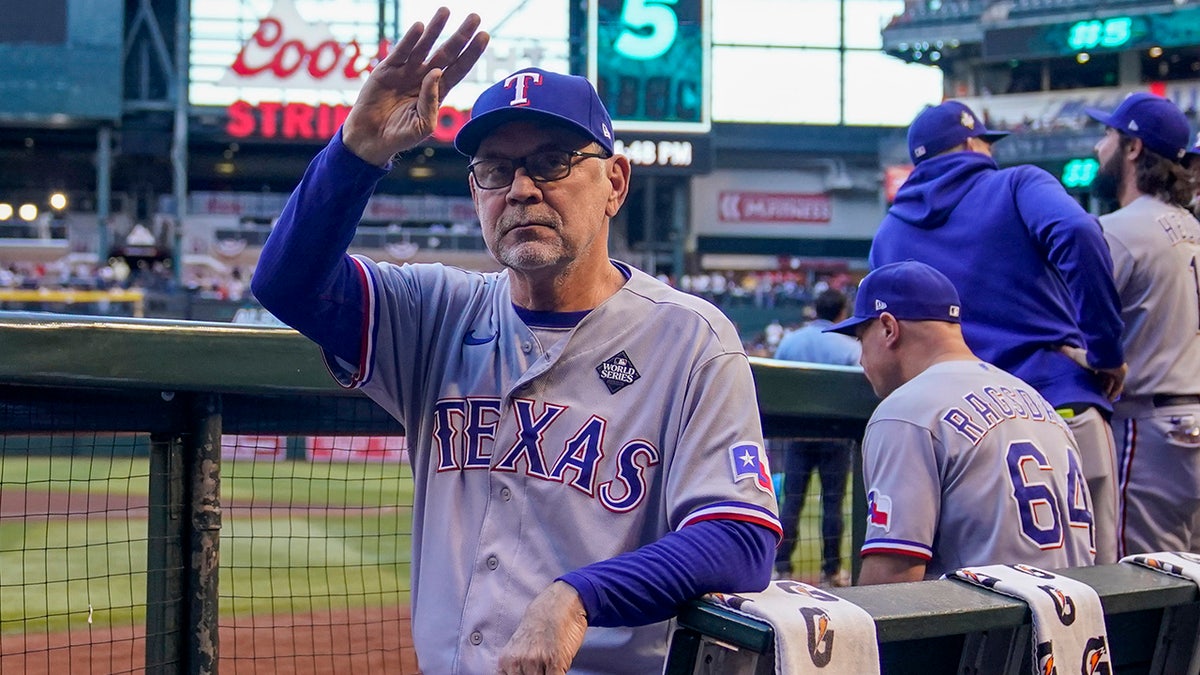 "It's really overwhelming because of what those men accomplished. But you look at that and you know that you're benefiting from so many people, wells dug by others," Bochy said after Game 5 on Tuesday night. "And for me, to get into this situation, again, very fortunate. But to mention those names, I never thought in my wildest dreams when I started managing that I'd be in this position."
He is the third manager in MLB history to win a title in both leagues, joining Sparky Anderson and Tony La Russa.
CLICK HERE TO GET THE FOX NEWS APP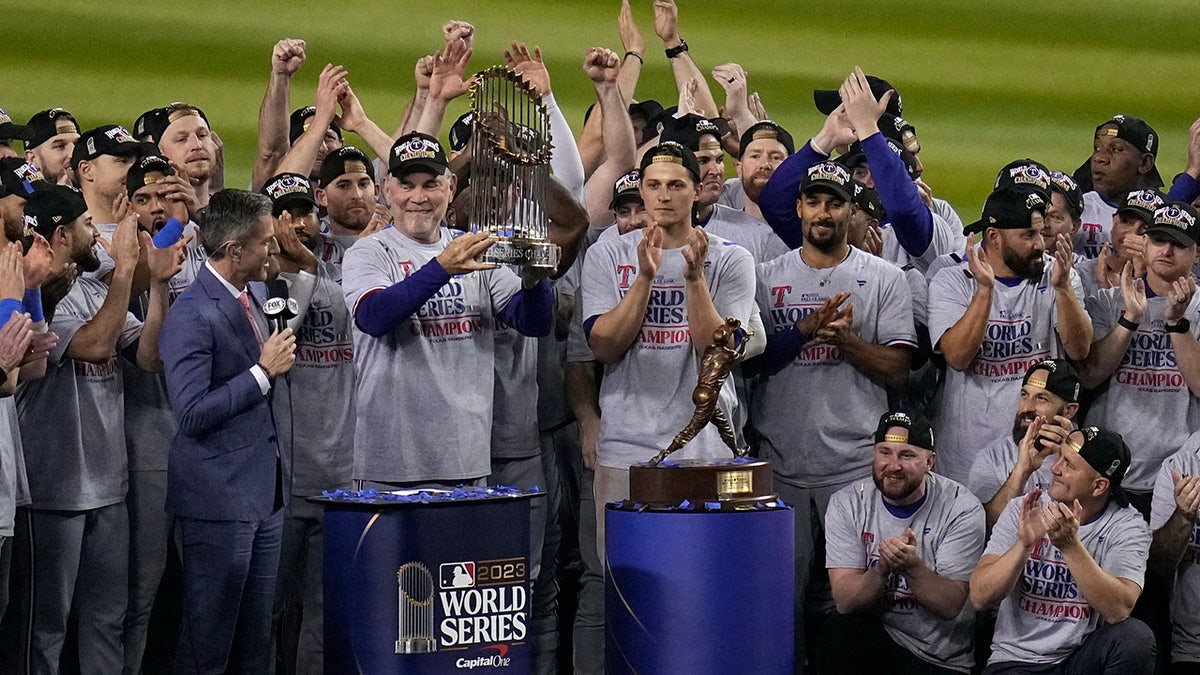 "Bochy is awesome. He keeps it even keel the entire time," Rangers pitcher Nathan Eovaldi said. "Everything he does, he has a plan to it. We believe in him."
The Associated Press contributed to this report.