Switzerland's national rail operator said Thursday the world's longest rail tunnel won't be fully reopened to train traffic until next September, again pushing back the target date for repairs of damage caused by a cargo train derailment.
The Swiss federal railway operator, known by its German-language acronym SBB, said the damage from the Aug. 10 derailment in the Gotthard tunnel, Switzerland's main north-south rail thoroughfare, is "much more significant than first imagined."
SWEDISH CAPITAL TO BAN GASOLINE-FUELED CARS FROM DOWNTOWN NEIGHBORHOOD
"The rail tracks need to be entirely replaced over 4.2 miles. The work will take much more time than anticipated," SBB said. The cost of the repairs is expected to be 100 million to 130 million Swiss francs (about $110 million to $140 million).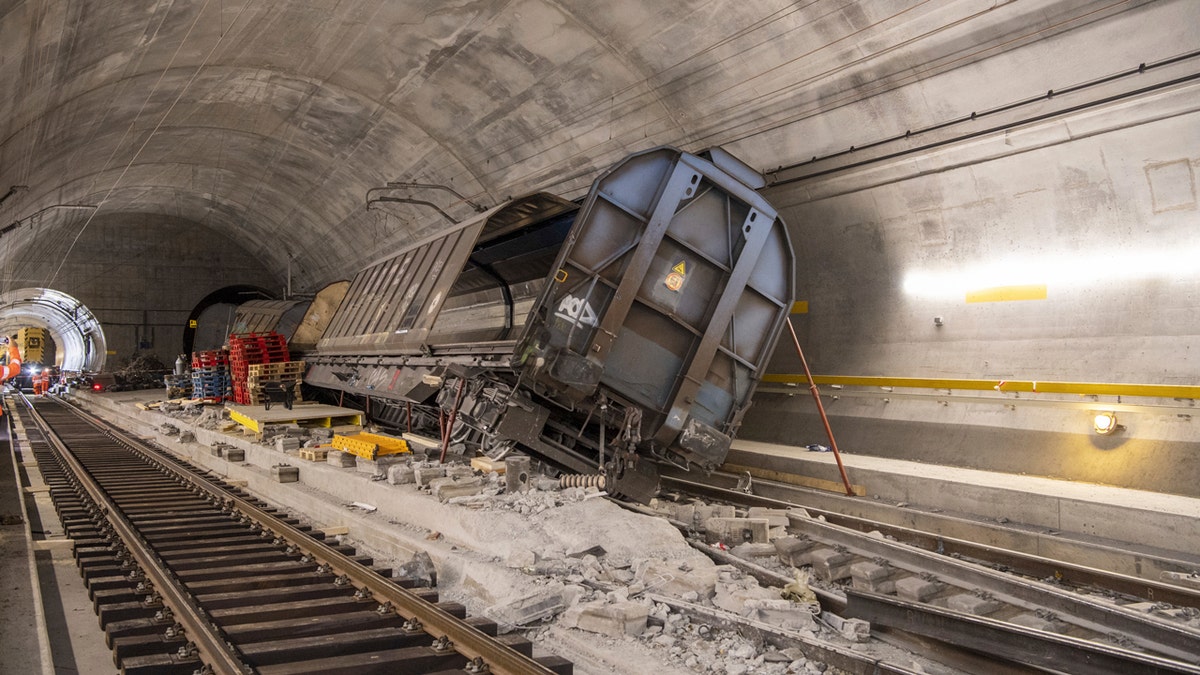 Limited passenger and cargo train traffic through the tunnel is continuing. Previously, SBB said repair work would continue through the end of this year.
No one was injured in the derailment, but the damage was considerable. Large swaths of track and an evacuation portal were torn up.
CLICK HERE TO GET THE FOX NEWS APP
The tunnel is a crucial thoroughfare for goods and cargo, particularly between Germany to the north and Italy to the south. Last year, more than two-thirds of rail freight traffic through the Alps passed through the tunnel, according to the Swiss government.