Apple fans got a surprise on Oct. 30 when the company held a short but spooky online event titled "Scary Fast" to announce its latest products powered by its own silicon chip, the M3.
The event, which lasted only 30 minutes, showcased the new 24-inch iMac and the 14-inch and 16-inch MacBook Pro models, all featuring the M3 chip in different versions: M3, M3 Pro and M3 Max. Here are the highlights of what Apple revealed.
CLICK TO GET KURT'S FREE CYBERGUY NEWSLETTER WITH SECURITY ALERTS, QUICK VIDEO TIPS, TECH REVIEWS, AND EASY HOW-TO'S TO MAKE YOU SMARTER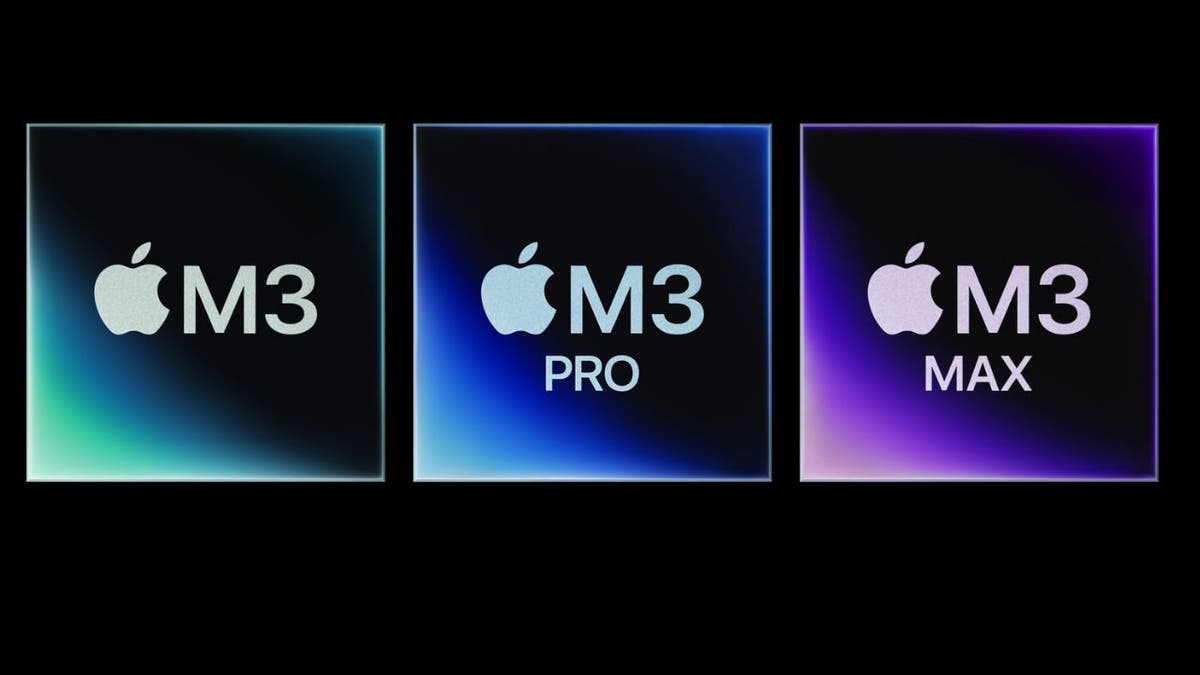 EVERYDAY TECH HACKS: FROM PHONE SHORTCUTS TO WEBCAM MAGIC
The new MacBook Pro: A powerful and portable laptop
The new MacBook Pro is a laptop computer that comes in two sizes: 14-inch and 16-inch. Both models run on either the M3 Pro or the M3 Max chip, depending on the configuration.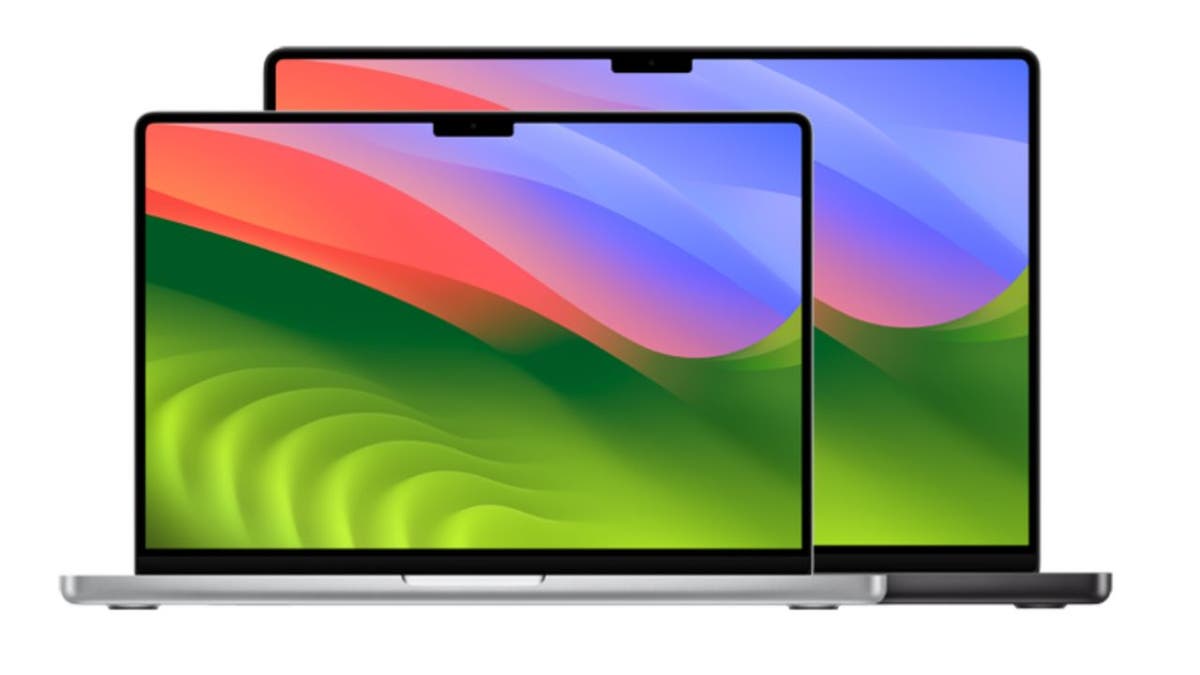 MacBook Pro display
They have a Liquid Retina XDR display with mini-LED backlighting and ProMotion technology for an adaptive refresh rate of up to 120Hz.
MORE: HOW TO AIRDROP ON ALL YOUR APPLE DEVICES 
MacBook Pro keyboard and ports
They also have a redesigned keyboard with full-height function keys and a physical escape key. They have a notch at the top of the screen that houses a 1080p FaceTime HD camera with an advanced image signal processor. 
The new MacBook Pro has several ports that were missing from the previous models, such as an HDMI port, an SD card slot, a MagSafe 3 port for magnetic charging, and three Thunderbolt 4 ports with USB 4 support.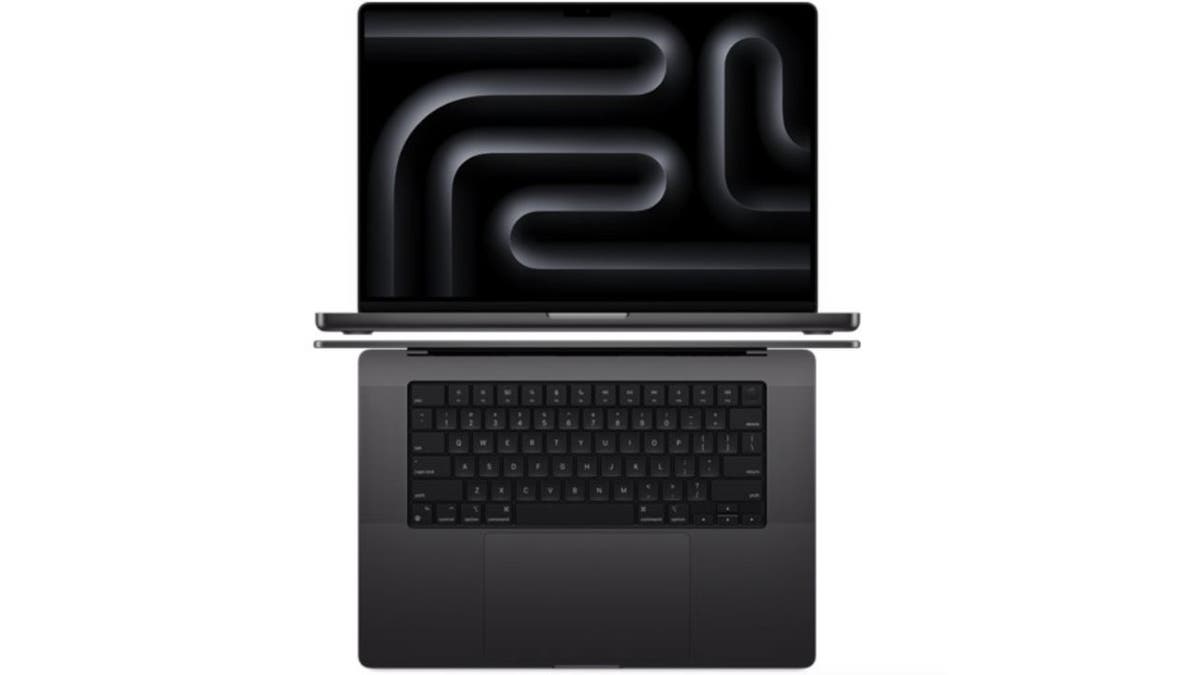 MORE: HOW TO SMARTLY ORGANIZE YOUR PHOTOS ON A MAC
MacBook Pro audio
It also has a headphone jack and a high-impedance headphone amplifier for audiophiles.
MacBook Pro battery life
The new MacBook Pro has an impressive battery life of up to 22 hours for the 16-inch model and up to 18 hours for the MacBook Pro 14-inch model
MacBook Pro price and availability
The new MacBook Pro starts at $1,599 for the 14-inch model and $2,499 for the 16-inch model. They can be preordered now and will be available in Apple Store locations and Apple authorized resellers starting Nov. 7.
HOW TO DIG UP DIRT ABOUT YOURSELF ONLINE
The new iMac with M3: A slim and colorful desktop
The new iMac is a 24-inch all-in-one desktop computer that runs on the M3 chip. It has a sleek design that is only 11.5 millimeters thin and comes in seven vibrant colors: blue, green, pink, silver, yellow, orange and purple. It has a 4.5K Retina display with True Tone technology and a nano-texture glass option for reduced glare.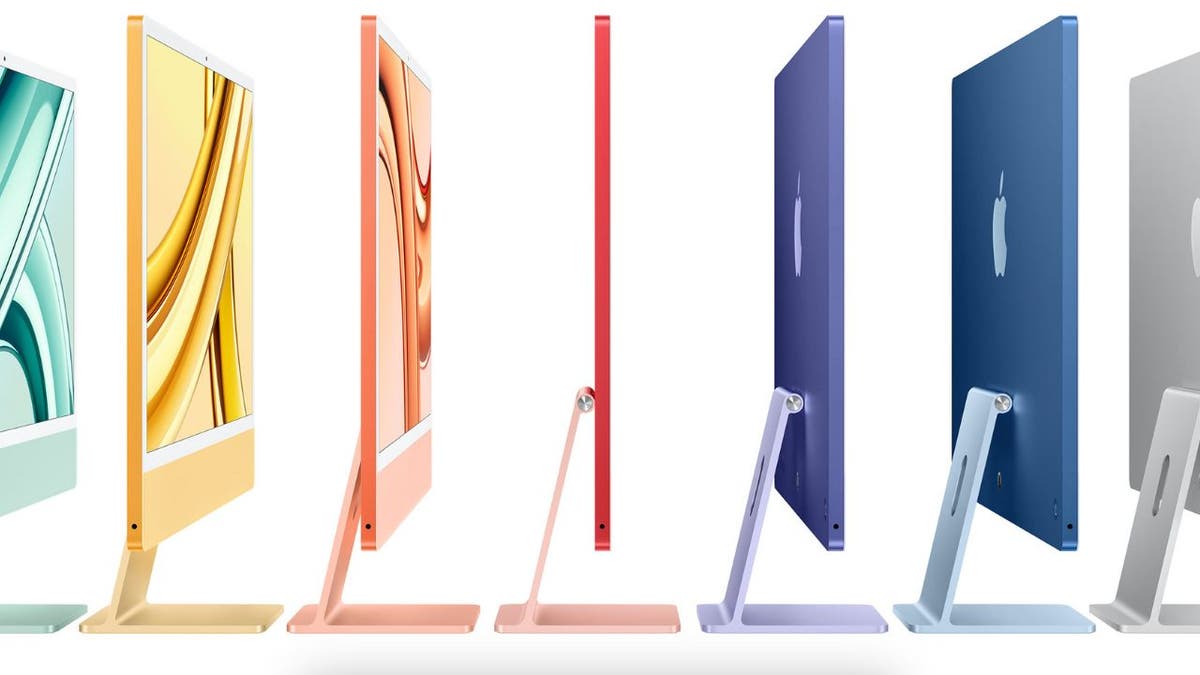 MORE: HOW TO PROTECT YOUR MAC FROM THE NEW METASTEALER MALWARE 
iMac camera and audio
The new iMac also has a 1080p FaceTime HD camera with a studio-quality three-microphone array and a six-speaker sound system with spatial audio support when playing music or video with Dolby Atmos. Yes, it sounds great from something so thin.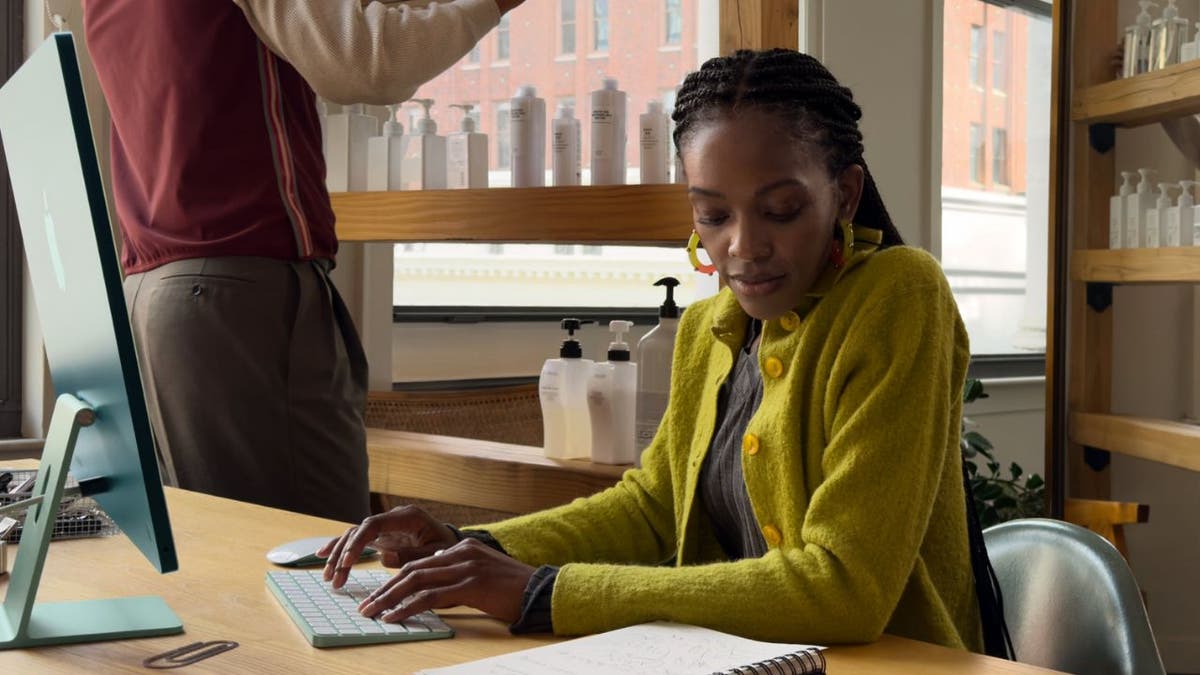 MORE: TOP WAYS TO OPTIMIZE YOUR MAC DEVICES 
iMac keyboard and ports
The new iMac features a color-matched keyboard, mouse and trackpad. It also has the option to choose a Magic Keyboard with Touch ID for secure and convenient login. It also has four Thunderbolt ports with USB 4 support and can connect to up to two external displays.
iMac price and availability
The new iMac with 8-core GPU starts at $1,299 and can be pre-ordered now. It will be available in Apple Store locations and Apple authorized resellers starting Nov. 7.
GET MORE OF MY SECURITY ALERTS, QUICK TIPS & EASY VIDEO TUTORIALS WITH THE FREE CYBERGUY NEWSLETTER – CLICK HERE
The M3 Chip: A monster of a processor
The M3 chip is Apple's next-generation silicon, which follows the M1 and M2 chips that debuted in 2020 and 2021, respectively. The M3 chip is the first family of chips for a personal computer built using 3-nanometer technology, which means it has more transistors packed into a smaller space, resulting in faster speed and better power efficiency.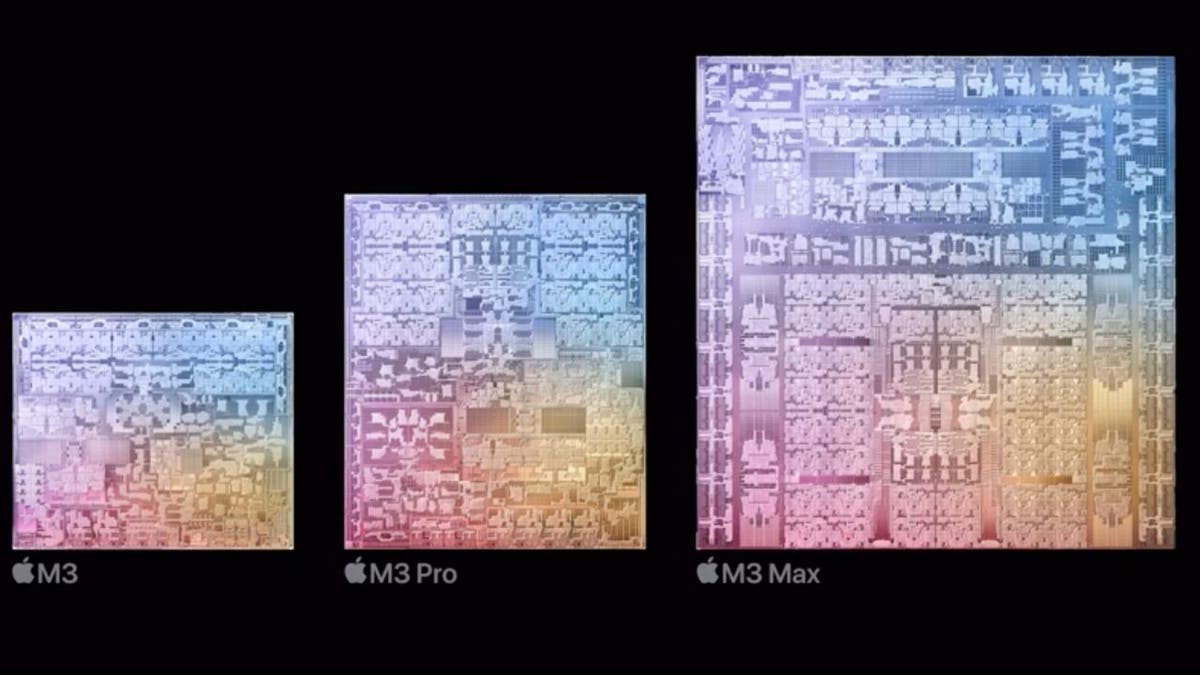 MORE: IPHONE, IPAD, MAC, AND APPLE WATCH HIT WITH TWO SERIOUS SECURITY THREATS 
The M3 chip's new features
The M3 chip has some new features that make it stand out from its predecessors. For example, it has dynamic caching, which allows the processor to adjust the memory allocation for each task depending on the demand rather than wasting resources on unused memory. It also has hardware-accelerated ray tracing and mesh shading, which are techniques that enhance the lighting and geometry effects in graphics-intensive games and apps.
The M3 chip comes in 3 versions
Base-level M3 with an 8-core CPU and a 10-core GPU
Mid-range M3 Pro with a 12-core CPU and an 18-core GPU
High-end M3 Max with a 16-core CPU and a 40-core GPU
The M3 chip supports up to 24 GB of unified memory, while the M3 Pro and M3 Max support up to 36 GB and 128 GB, respectively. These chips are designed to handle various workloads, from casual browsing to professional editing to advanced AI tasks.
Kurt's key takeaways
Dumping Intel processors to replace with homemade Apple silicon chips has proven a smart move for Apple and consumers. The new iMac and MacBook Pro are pretty impressive machines that combine beauty and power in a slim and elegant package. 
Couple that with the M3 chip, which is a beast of a processor; it gets you outstanding performance and efficiency for various tasks and applications. Whether you are looking for a desktop or a laptop, Apple has something for you in its new lineup of Macs powered by the M3 chip.
What are your thoughts on Apple's new products and the M3 chip? Do you think they are worth the hype and the price? Let us know by writing us at Cyberguy.com/Contact
For more of my tech tips & security alerts, subscribe to my free CyberGuy Report Newsletter
Ask Kurt a question or let us know what stories you'd like us to cover
Answers to the most asked CyberGuy questions:
●     What is the best way to protect your Mac, Windows, iPhone, and Android devices from getting hacked?
●     What is the best way to stay private, secure, and anonymous while browsing the web?
●     How can I get rid of robocalls with apps and data removal services?
Copyright 2023 CyberGuy.com. All rights reserved.