Katie Ledecky is widely considered the greatest swimmer of this generation. 
Earlier this summer, she added to her incredible list of accomplishments at the 2023 World Championships in Japan. Ledecky has particularly dominated in the 800 freestyle, and after her favorite race, she became the first swimmer in history to win six world titles at the same event.
Ledecky now has 16 world swimming titles, surpassing fellow all-time great Michael Phelps. She has propelled the U.S. swim team to greatest for more than a decade, and she will likely continue to leave millions of Americans in awe at next summer's Olympic Games in Paris.
"I feel lucky we're just lucky to be alive in the Katie Ledecky era," Olympic champion swimmer and Ledecky's former teammate Missy Franklin told Fox News Digital. 
CLICK HERE FOR MORE SPORTS COVERAGE ON FOXNEWS.COM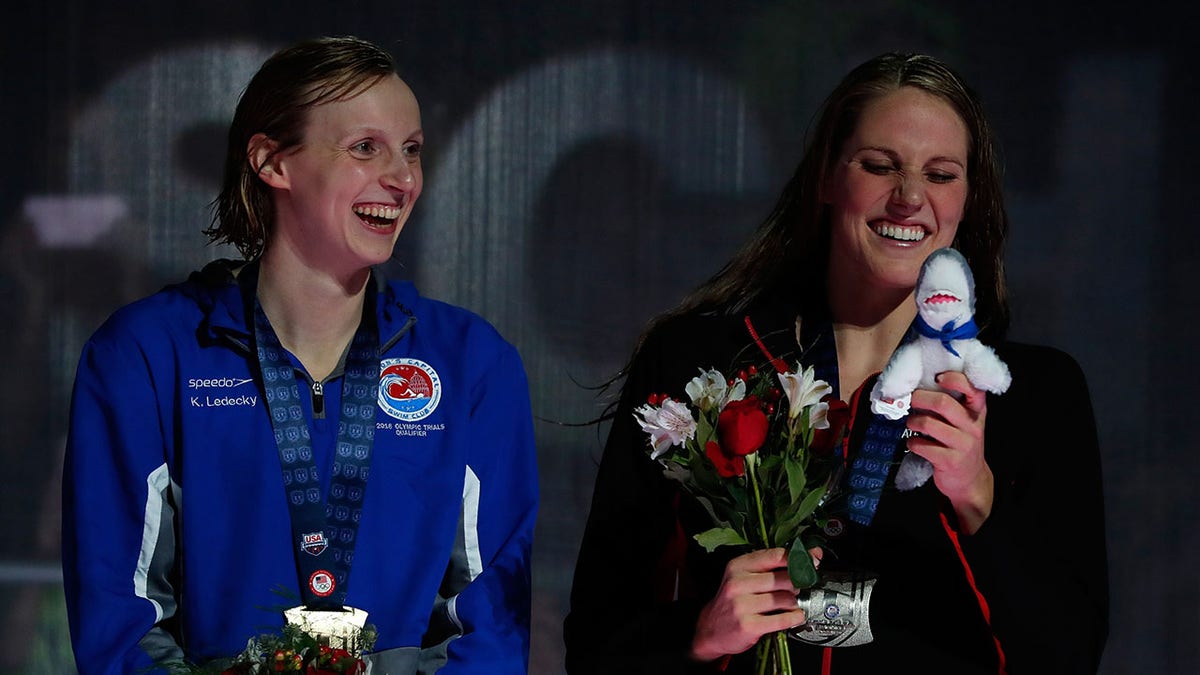 Ledecky initially tied Phelps' record for individual titles at the world championships, when she won the in 1,500-meter freestyle.
"It's an honor. I've known Michael for many years now, looked up to him as a little kid," Ledecky said in a press conference after tying Phelps.
"Just never really imagined I would be in this position. It's always an honor to win a medal for Team USA, especially gold. Just going to keep going and continue to do my best every time I race."
AMERICAN SIMONE BILES BECOMES MOST DECORATED GYMNAST OF ALL TIME: 'IT WAS EMOTIONAL'
Ledecky embodies a rare combination of a once-in-a-generation talent, who seems to thrive when faced with the next challenge while also having the desire to work harder than everybody else. 
"I think every time I get to watch her, I'm like how cool it is that I get to be the one who's actually watching her do these things and then I get to tell my daughter about it somebody," Franklin said. "It's honestly just a gift to watch. It's so fun."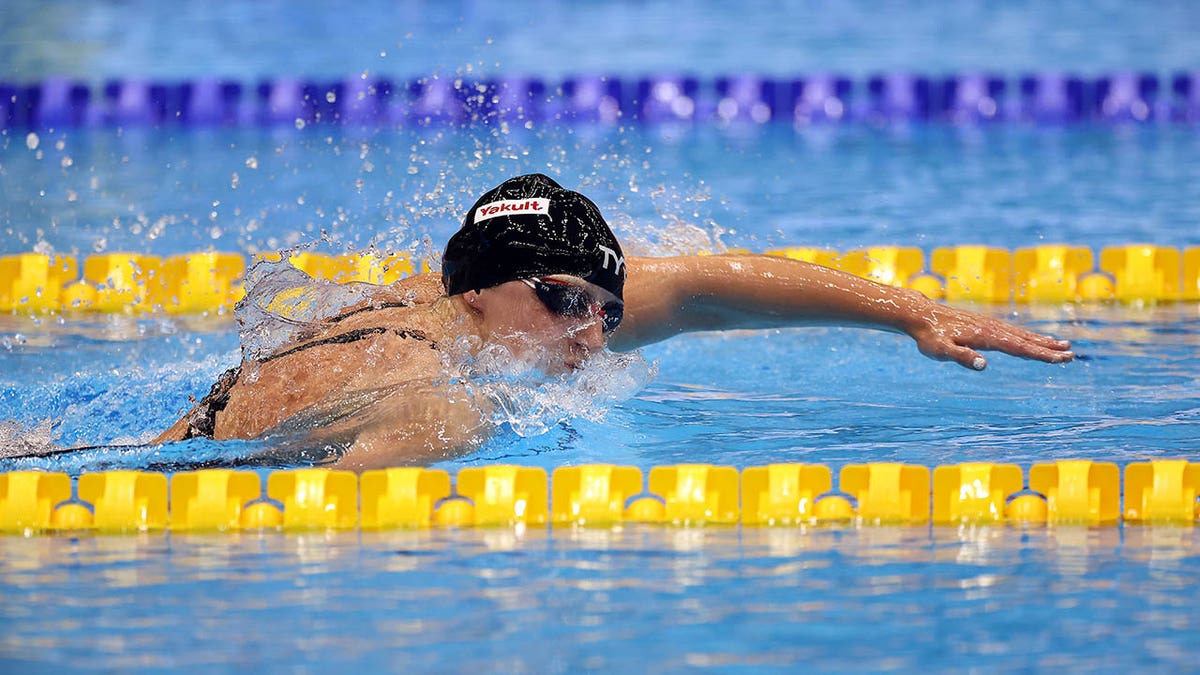 Several other countries across the world will enter next year's Olympic Games with some outstanding athletes, but Franklin expressed confidence about Team USA's odds to continue to shine on the world stage.
"I think as always (we) can expect amazing things. I feel so confident in the U.S. swimming team that we have right now going into Olympic Trials and going into Olympics next summer.
"I think we have great competition. I think Australia has been looking amazing. Canada is looking amazing… Great Britain, China always comes out with some great athletes around the games. So we have some very very tough competition. But, one thing that is so special about our team is we always manage to rise to the occasion and I don't think Paris is going to be any different."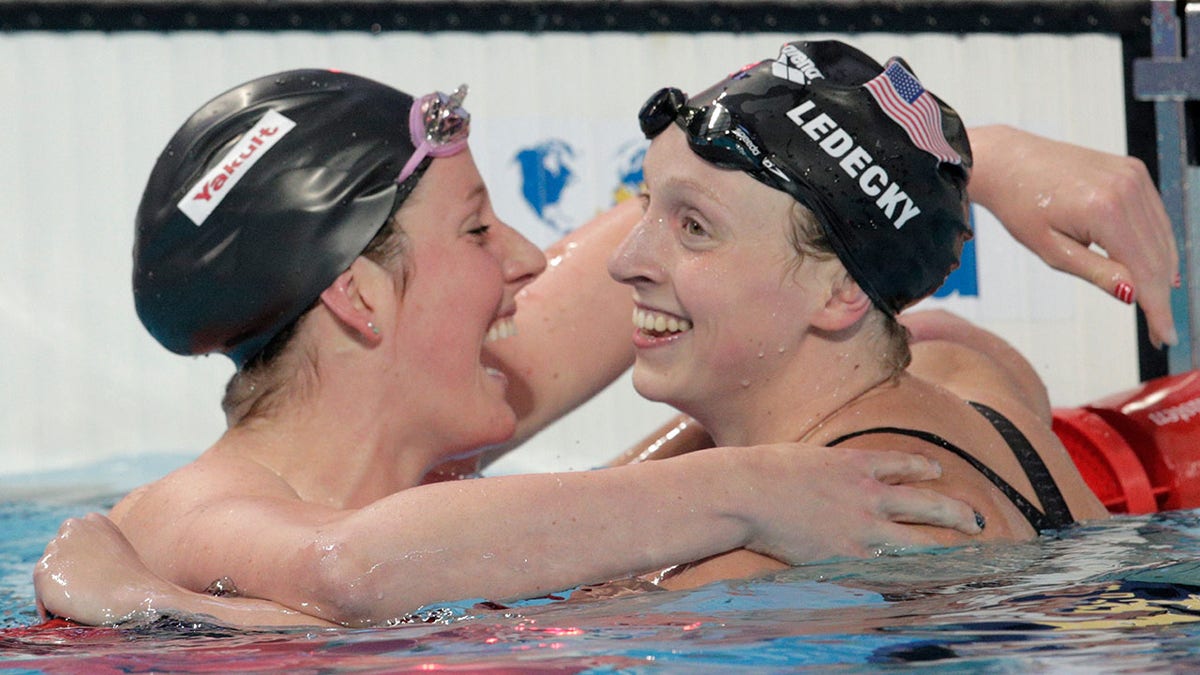 Franklin is now retired from competitive swimming, but she remains involved in the sport that is near and dear to her heart.
"In my mind, the best way to say thank you in any situation is to give back to what gave to you. Swimming gave me quite literally everything. It was the love of my life, it gave me my career, then it actually gave me the love of my life in my husband, and now we have a daughter."
Franklin also does philanthropic work with the USA Swimming Foundation. She is also working to raise awareness for autosomal dominant polycystic kidney disease, a rare kidney disease that her father was diagnoses with.
"One of the most beautiful parts of our stories is that my dad's living kidney donor is an Olympic medalist in swimming, so it gave us the woman that saved my dad's life." Franklin's father underwent a successful kidney transplant surgery after Crissy Perham donated a kidney.
CLICK HERE TO GET THE FOX NEWS APP
The 2024 Summer Olympics Games will take place in July through August in Paris.