Arizona Cardinals head coach Jonathan Gannon has walked back his statement after another loss Sunday that Josh Dobbs would remain the team's quarterback. 
Gannon said Dobbs will be benched after reviewing tape of the 31-24 loss to the Baltimore Ravens, which pushed the Cardinals to 1-7 on the season – the worst mark in the NFL.
So, who's next up at quarterback? It all depends on how Kyler Murray, the team's No. 1 overall pick of the 2019 NFL Draft, looks in practice this week.
CLICK HERE FOR MORE SPORTS COVERAGE ON FOXNEWS.COM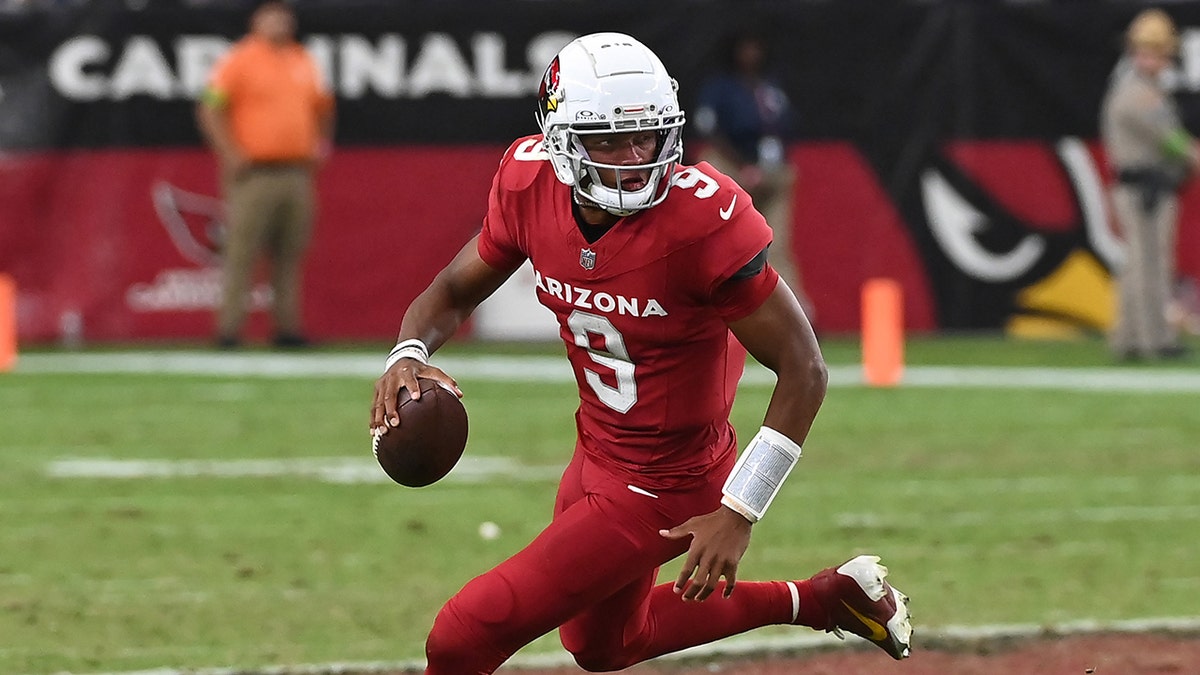 Murray has been rehabbing from a torn ACL he suffered late last season, but his 21-day practice window opened last week. He has been on the practice field, fully participating with the Cardinals in their team workouts, though Arizona never activated him off the physically unable to play list.
If Murray is deemed healthy enough for game action, he would likely make his season debut on Sunday. The Cardinals have until Saturday to put him on their 53-man roster.
RAVENS WIN OVER CARDINALS BEHIND GUS EDWARD'S 3 TOUCHDOWNS
It's also worth noting that, with the NFL trade deadline on Tuesday, Murray will reportedly not be shopped by the Cardinals despite rumors they wanted his contract off the books. 
If Murray can't go, rookie Clayton Tune, the fifth-round pick out of Houston, would make his NFL debut against the Cleveland Browns – the top defense in the league that gives up just 260 yards of total offense per game. 
Tune looked to be the starter for the Cardinals in Week 1 until they signed Dobbs, who took over as the starter after just a week with the team.
Tune spent all five collegiate seasons with Houston and had his best season in 2022 with 4,074 yards, 40 touchdowns and 544 yards rushing.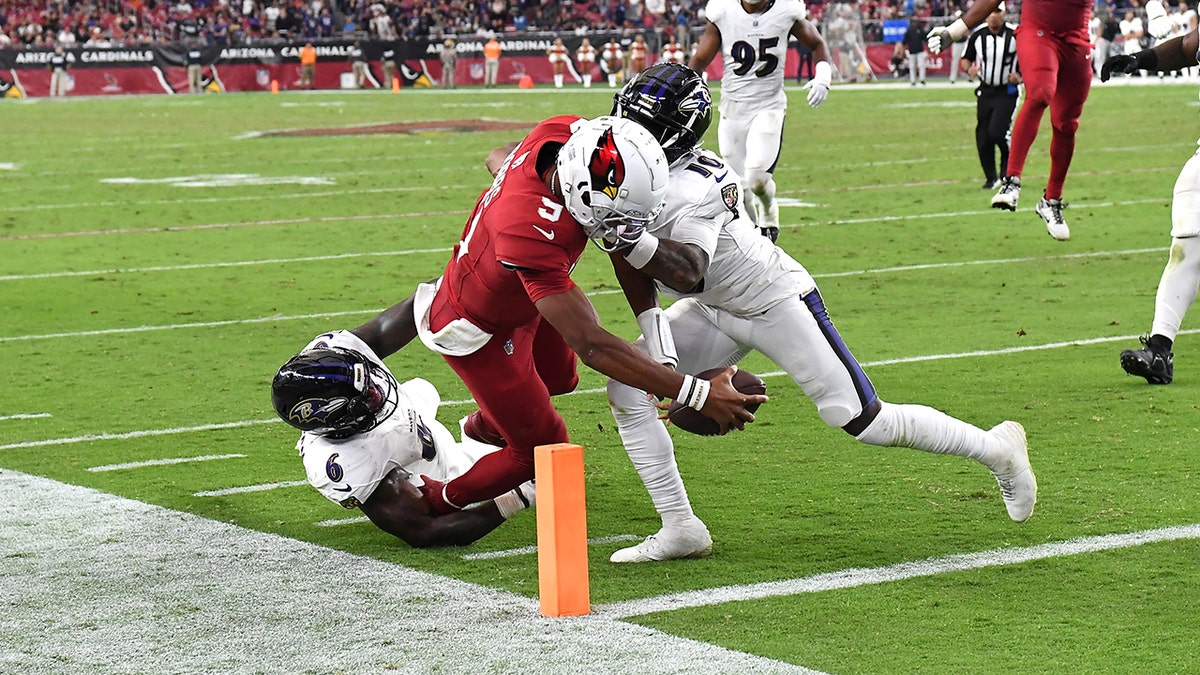 Many pegged Arizona to be the worst team in the league this season due to Murray's absence to start the year and not a consistent starter in place. Veteran Colt McCoy, who had backed up Murray last season, appeared to be the starter until the Cardinals cut him before the year began.
When Dobbs took over, the Cardinals did lose their first two games of the season, but they were certainly competing. In Week 3, heads turned when the Dallas Cowboys lost to the Cardinals in Glendale, leading to some believing that Dobbs could definitely hold it down until Murray got healthy.
But the Cardinals have not won since Week 3, leading Gannon to make the change now.
Dobbs threw for 1,569 yards with eight touchdowns and five interceptions as well as 258 rushing yards and three touchdowns on the ground in eight games this season.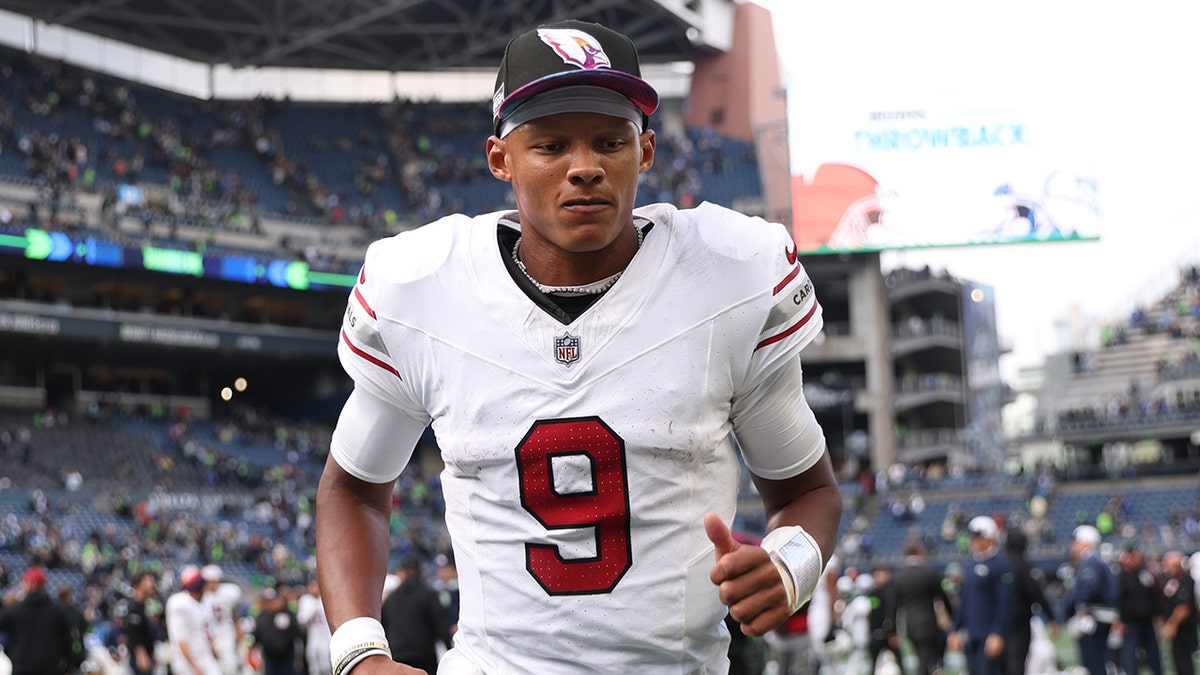 CLICK HERE TO GET THE FOX NEWS APP
Dobbs threw two touchdowns and two interceptions with 208 yards on 25 of 37 as well as a rushing touchdown in the loss to the Ravens on Sunday.