The Cincinnati Bengals extended their winning streak to three games in a big road victory over the San Francisco 49ers, 31-17, as the Niners dropped their third straight contest. 
49ers quarterback Brock Purdy came into this game as perhaps the fastest player to be cleared from concussion protocol, as San Francisco announced Wednesday that he had entered it after saying he had been experiencing symptoms on the team's plane, coming back from their loss to the Minnesota Vikings on "Monday Night Football." 
Purdy was not his sharpest self in this game, throwing his first two interceptions at home as the 49ers. Once the toast of the NFC early this season, he has questions to answer. 
CLICK HERE FOR MORE SPORTS COVERAGE ON FOXNEWS.COM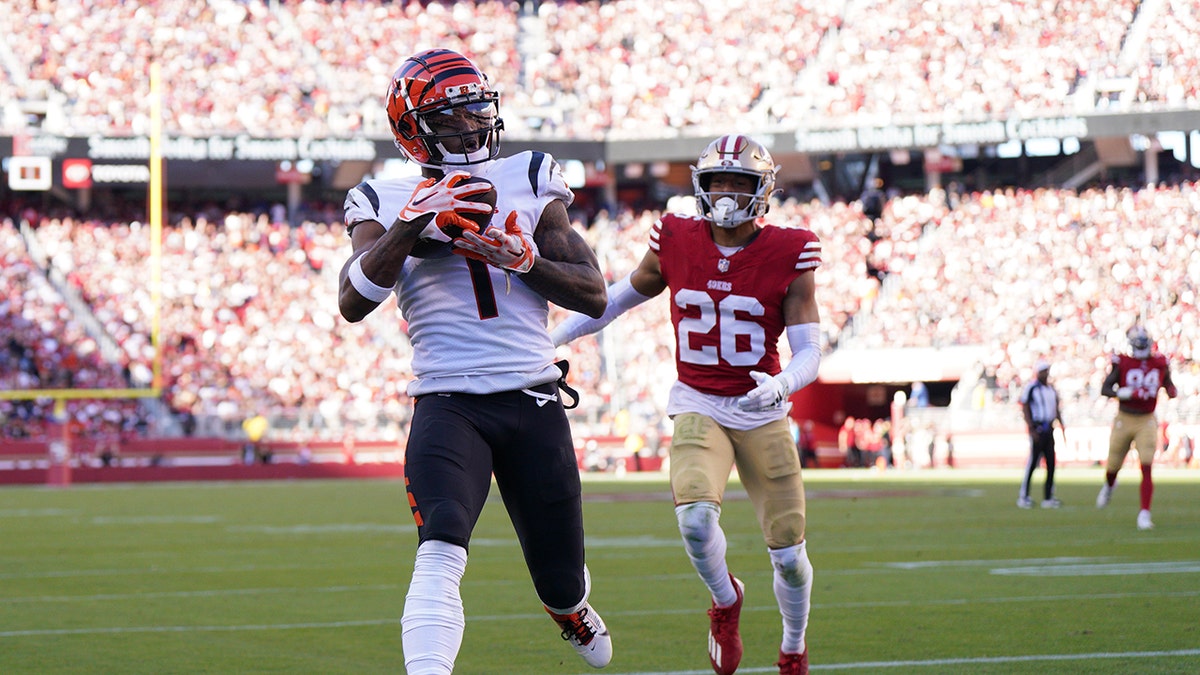 Meanwhile, the Bengals clearly don't have those looming questions about where the offense has been, with Joe Burrow & Co. wreaking havoc against one of the best defenses in the NFL with an opposing crowd making it hard for them all game long. 
Burrow threw for 283 yards with three touchdowns and on interceptions, going 28 of 32 in a very efficient game coming off the bye week. 
Of course, Burrow's favorite target was Ja'Marr Chase, who has really gotten it going in this three-game winning streak. He finished with an even 10 catches for 100 yards, which included a 17-yard touchdown catch that helped the Bengals pull away from the 49ers early in the fourth quarter. 
49ERS' BROCK PURDY PRACTICES FULLY AFTER CONCUSSION DIAGNOSIS, COULD PLAY AGAINST BENGALS
Cincinnati had excellent field position on that Chase touchdown drive, thanks to Purdy throwing interceptions on back-to-back passes, which changed the complexity of the entire game. It looked as if the 49ers were starting to get going after a slow first half, but the turnovers ruined their chances, because Cincy capitalized. 
Yet, Purdy was able to respond to the Chase touchdown, marching 75 yards in 10 plays to find Christian McCaffrey for his second touchdown of the day – his first receiving. However, Burrow had other plans in mind when the 49ers crowd got loud, knowing that they were within a touchdown of tying the game. 
The Bengals killed 5:18 of precious clock in the fourth quarter on a 78-yard touchdown drive that ended with Joe Mixon (16 carries, 87 rushes, three catches, 23 yards) bouncing out left and waltzing into the end zone to make it 31-17.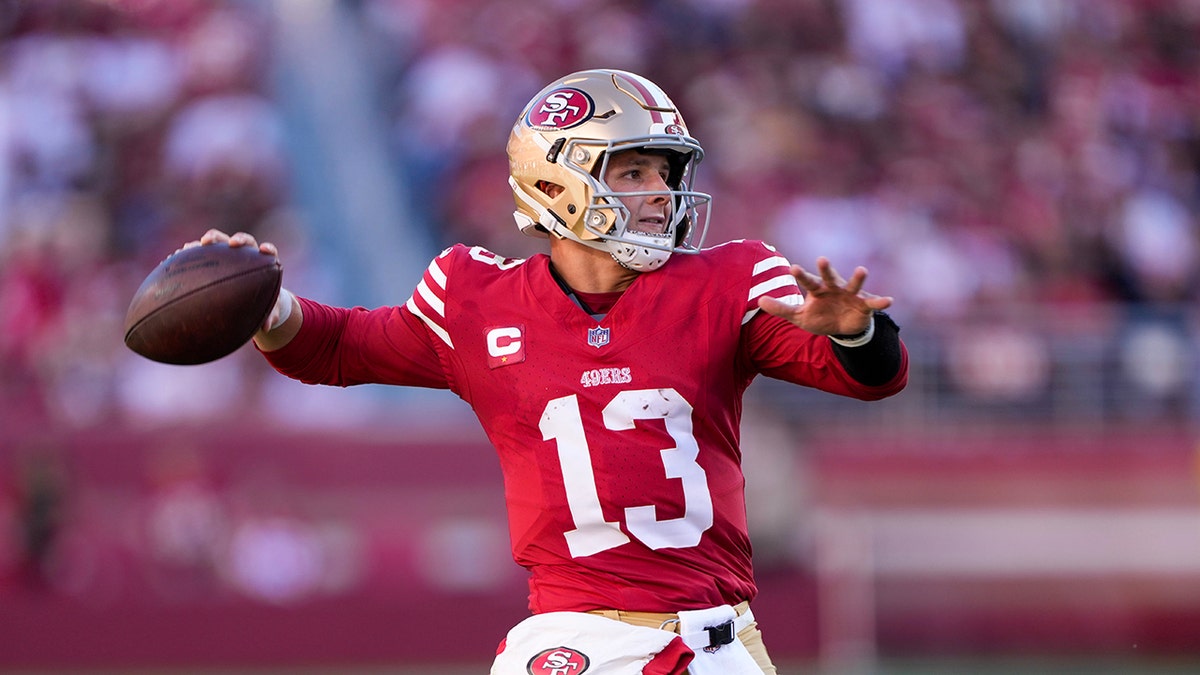 Purdy had to respond the next drive, and quickly, or the 49ers were going to be on the losing side of things again. After it looked like he threw his third interception of the game, it was called back due to an illegal hit from a Bengals lineman on him in the pocket (he dove at his legs). 
But, on the very next play, Trey Hendrickson strip-sacked Purdy, and he recovered the fumble to basically ice it. 
The 49ers offense certainly had things going when you look at George Kittle having nine catches for 149 yards and Brandon Aiyuk hauling in five of his nine targets for 109 yards. McCaffrey also had 12 carries for 54 yards, while catching six passes for 64 yards. 
The 49ers defense once again had trouble getting off the field, and the Bengals know look like the NFC North contender many thought they would be in Burrow's fourth year under center.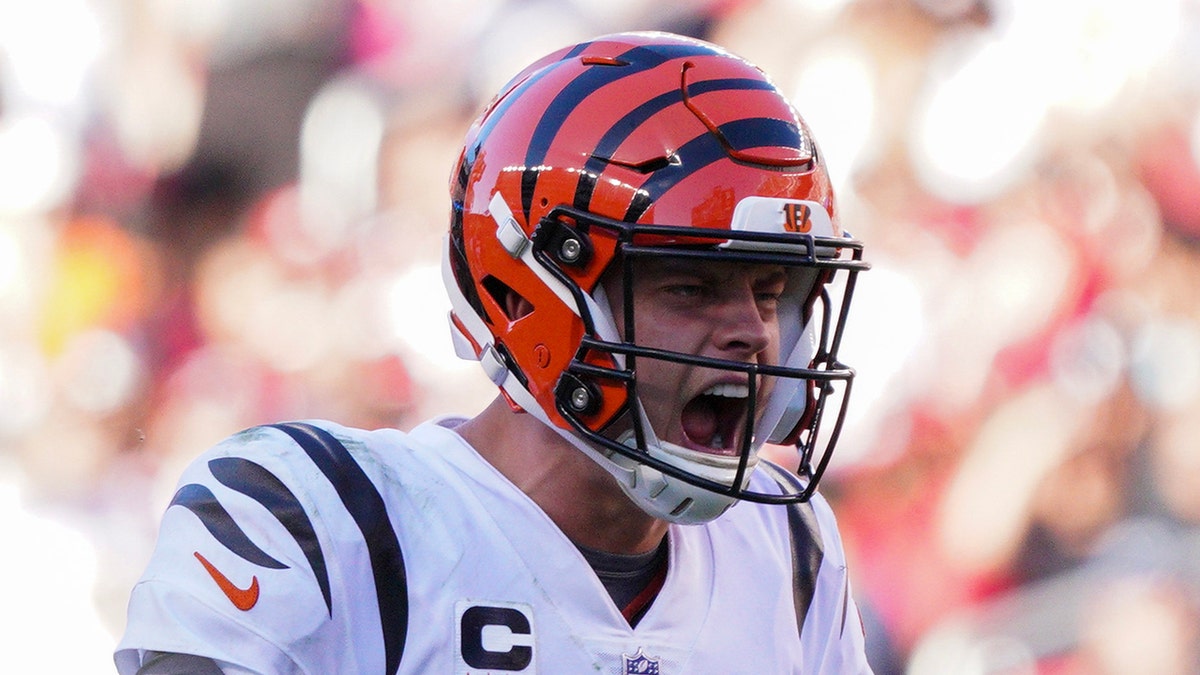 Cincinnati will put that to the test next week when they square off with the Buffalo Bills, who will travel to the Bengals on "Sunday Night Football." 
CLICK HERE TO GET THE FOX NEWS APP
Meanwhile, the 49ers are now desperate to get back to winning and will have their next chance against the red-hot Jacksonville Jaguars on the road on No. 12 after their bye week.