Miami Dolphins running back Raheem Mostert spent the first couple of years in the NFL bouncing around different teams and landing on practice squads before eventually making his way to the San Francisco 49ers. 
His career-best season came in 2019, when the Niners would go on to win the NFC championship and punch their ticket to the Super Bowl, eventually losing to the Kansas City Chiefs.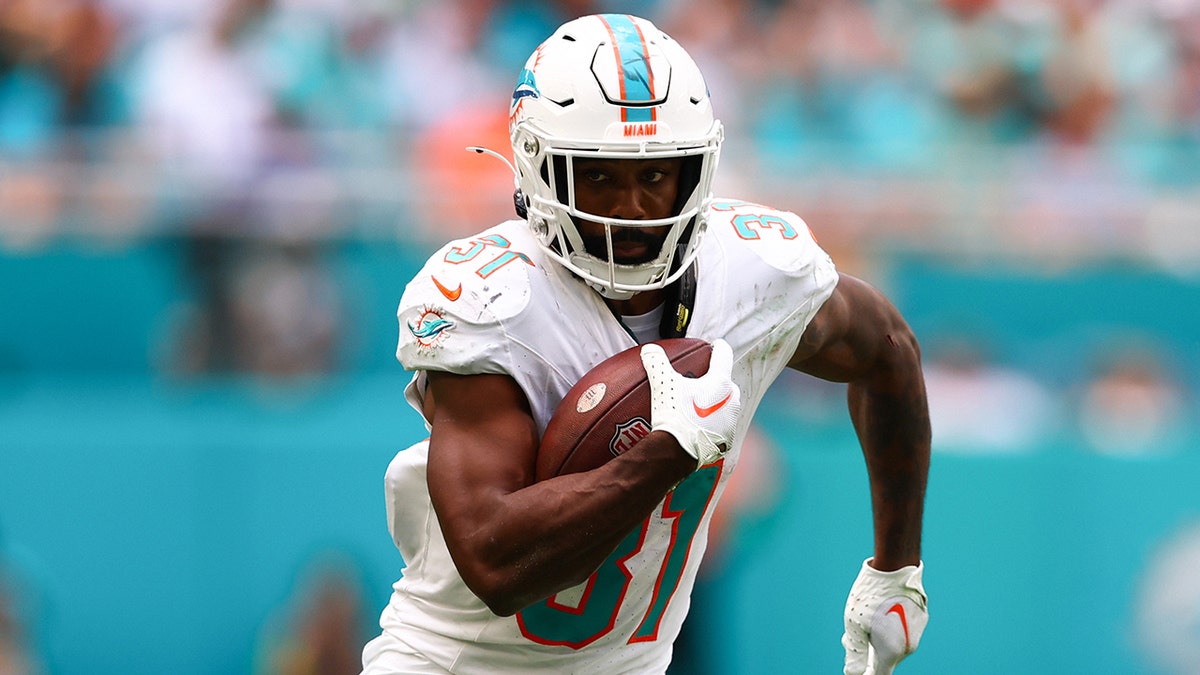 Mostert played six seasons with the Niners before suffering a significant knee injury that cut his 2021 season short, and ultimately threatened to end his career. However, in 2022, he returned to Miami and reunited with former 49ers offensive coordinator Mike McDaniel. 
DOLPHINS OUTLAST AFC EAST-RIVAL PATRIOTS BEHIND RAHEEM MOSTERT'S STELLAR NIGHT
At 30 years old, the former Purdue standout recorded his best season yet, finishing with 891 rushing yards and three touchdowns. However, less than halfway through his second season with the Dolphins, Mostert is already on pace to top those numbers and currently leads the league in rushing touchdowns with nine. 
"I just got the belief in myself. You know, if you have the belief in yourself, that can go a long way. And for me, I've always been the underdog. I've always had that underdog mentality as well," Mostert told Fox News Digital in an interview Thursday.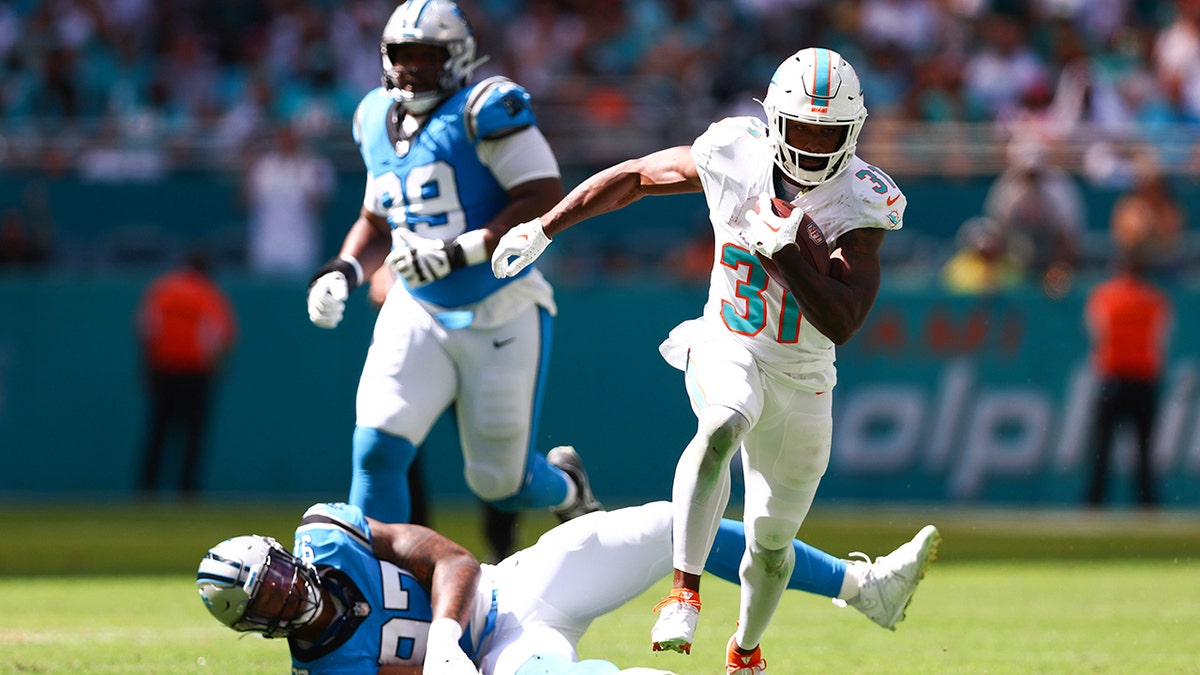 "I'm in year nine, and a lot of people can't say that in the league. And I take that with pride, but I also understand that I have to be on point with everything, whether it be with my nutrition, my routine, all the way down to the healing and recovery process. And I believe that's the reason why I'm in the position I'm in today. Just because I didn't take any of anything else for granted, and I'm just trying my best to be the best player I possibly can." 
CLICK HERE FOR MORE SPORTS COVERAGE ON FOXNEWS.COM
Mostert says he is the third-oldest player on Miami's roster, a stat that makes him laugh. Even at 31 though, Mostert is hitting his stride and playing the best football of his career. Retirement does not appear to be on his radar. 
"Truthfully, it's kind of hard to have that conversation when I'm performing as well as I am. But, I always tell people when they come in to ask me like, 'hey, are you going to retire within the next couple of years?' And I'm like, I'll retire when my legs can't go anymore," he continued. 
"Right now, the wheels are great. I gotta keep rolling and I got to keep doing what I got to do in order to help my family. That's the biggest thing for me is to be able to provide for my family and create opportunities not only for myself but for them as well."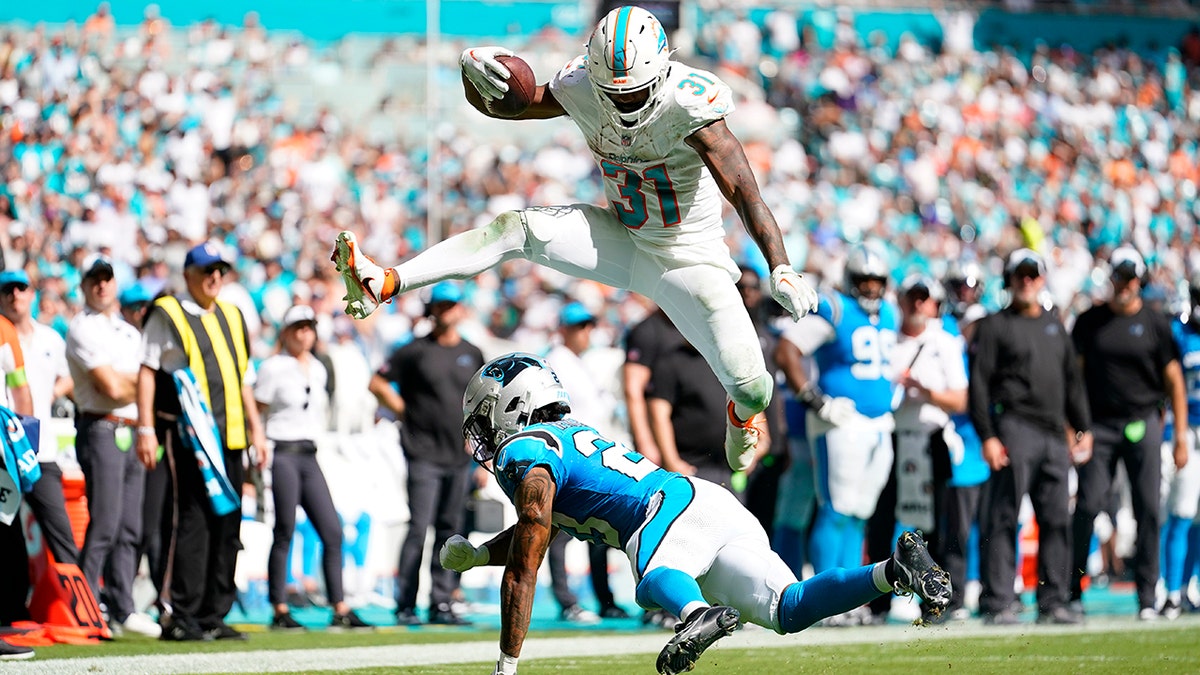 Mostert's journey through the NFL was not as straightforward as one might expect when looking at his recent performance in the league. His story and his experience, however, add something to the locker room. 
"I'm just blessed to be a mentor. I take that as a challenge, but also I take that with a sign of respect from the organization, but also from my peers. I think that the guys in the locker room, they can come up to me at any moment and ask me a question about adversity or my struggles in my past years and I'm happy to share those experiences with them." 
CLICK HERE TO GET THE FOX NEWS APP
The Miami Dolphins lead the AFC East with a 5-2 record and will next host the New England Patriots on Sunday. Quarterback Tua Tagovailoa is 5-0 in his career against Bill Belichick's team with 975 total yards, four touchdowns and a passer rating of 89.5.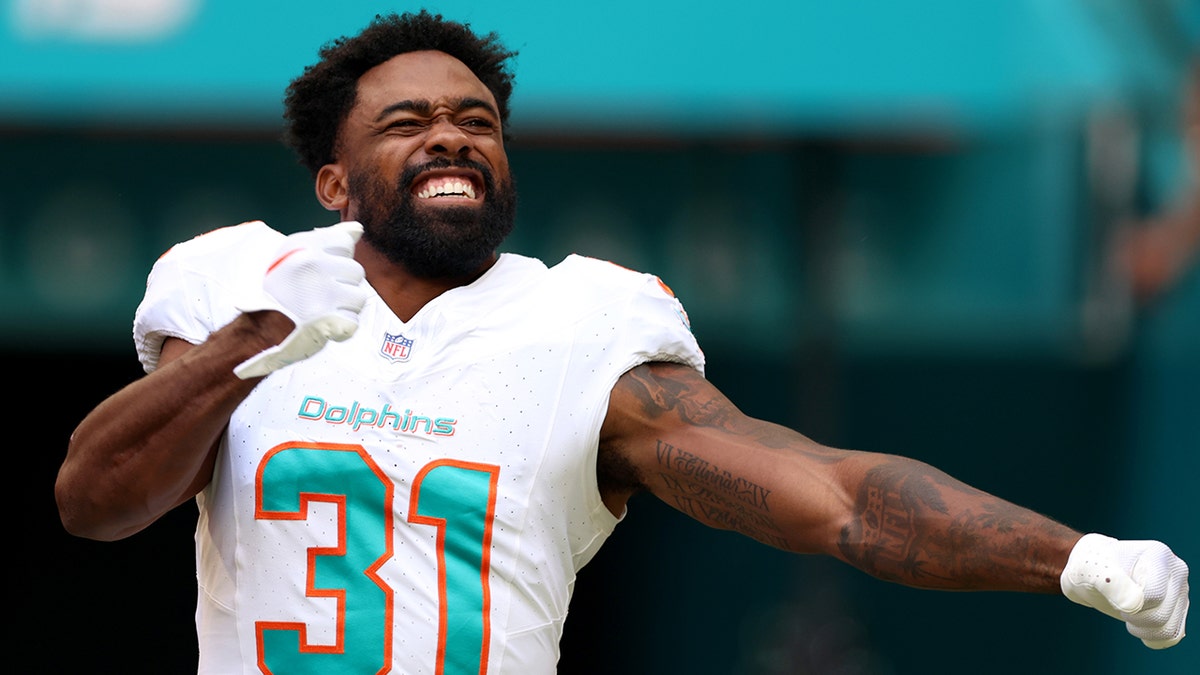 After that, the Dolphins will make their way to Germany where they will play the Chiefs in Frankfurt. 
Mostert spoke to Fox News Digital on behalf of Charmin, who sending the team overseas with a new version of the very necessary staple.