The death toll from an explosion in a mostly Shiite Muslim neighborhood of Afghanistan's capital increased to four, with seven people critically injured, a police spokesperson said Friday .
The cause of the Thursday evening blast at a boxing club in Kabul is still not known. Khalid Zadran, a spokesman for the city's police chief, said the investigation into the blast is ongoing. He initially reported that two people died and nine were injured.
Video taken after the explosion shows part of a building with its windows blown out, flames billowing inside. Shattered glass and other debris are strewn across the street below.
4TH 6.3-MAGNITUDE EARTHQUAKE STRIKES AFGHANISTAN IN OVER A WEEK
The scale of the damage was clearer Friday morning. There were craters in the ground and most of the club's interior has been gutted. Workers picked their way through boxing gloves and gym equipment on the blood-splattered floor.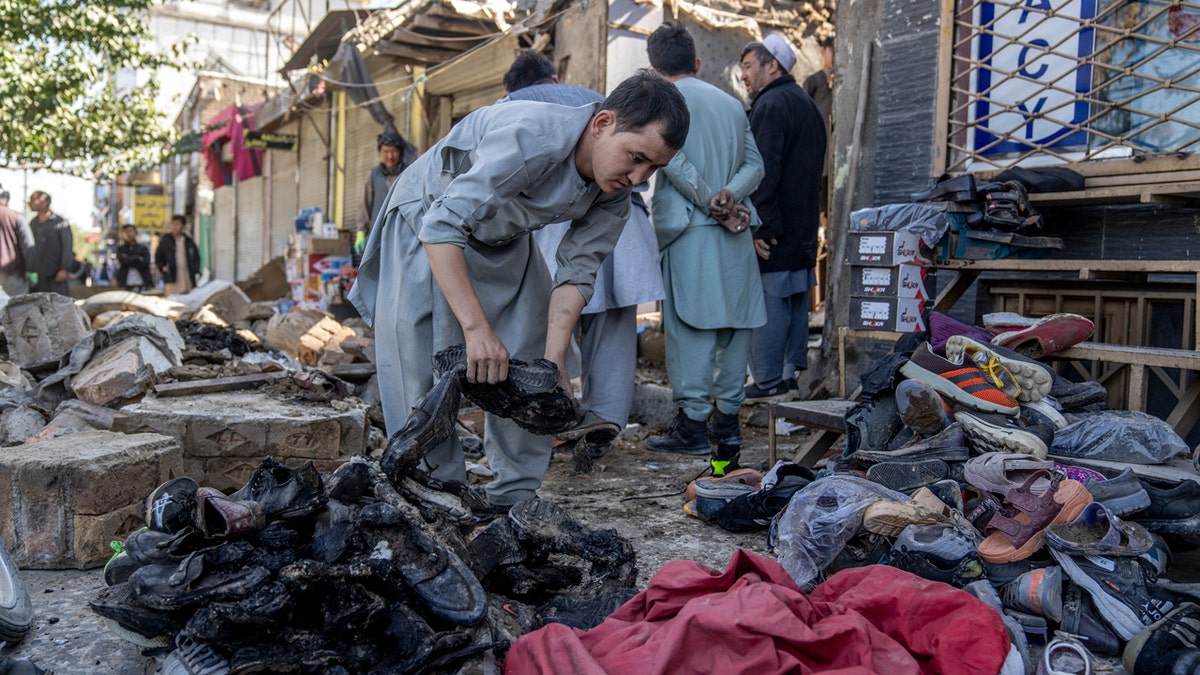 Eyewitness Sultan Ali Amini said that at least six people died and more than 15 were injured. "As you see, the walls are destroyed and all the glass and metal are broken," he said.
RETIRED GEN PETRAEUS GIVES SCATHING REVIEW OF AFGHANISTAN EXIT BUT BACKS BIDEN'S UKRAINE RESPONSE
The reason for the lower death toll provided by the Taliban was not immediately clear. In the past, they have at times been slow to confirm casualty figures in the aftermath of attacks.
The Dashti Barchi area of Kabul has been targeted in the past by the Islamic State group affiliate in the country, which has carried out major, horrific assaults on schools, hospitals and mosques. The group has also attacked other Shiite areas of Afghanistan in recent years.
CLICK HERE TO GET THE FOX NEWS APP
IS has been waging a campaign of violence since the Taliban took power in August 2021.