United Nations Secretary-General Antonio Guterres says his statements regarding the Israel-Hamas war were misrepresented on Wednesday, denying that he justified terror attacks against Israel.
Israel's ambassador to the United Nations called for Guterres' resignation on Tuesday after the official stated that the Oct. 7 terror attacks on Israel by Hamas "did not happen in a vacuum."
"I am shocked by the misrepresentations of some of my statements yesterday in the Security Council. As if I was justifying acts of terror by Hamas. This is false. It was the opposite," Guterres said. "In the beginning of my [statement] yesterday, I clearly stated, and I quote, 'I have condemned unequivocally the horrifying and unprecedented 7 October acts of terror by Hamas in Israel. Nothing can justify the deliberate killing, injuring and kidnaping of civilians or the launching of rockets against civilian targets.' End quote."
"I spoke of the grievances of the Palestinian people. And in doing so, I also clearly stated, and I quote, 'But the grievances of the Palestinian people cannot justify the appalling attacks by Hamas,' End quote," he continued.
LIVE UPDATES: ISRAEL AT WAR WITH HAMAS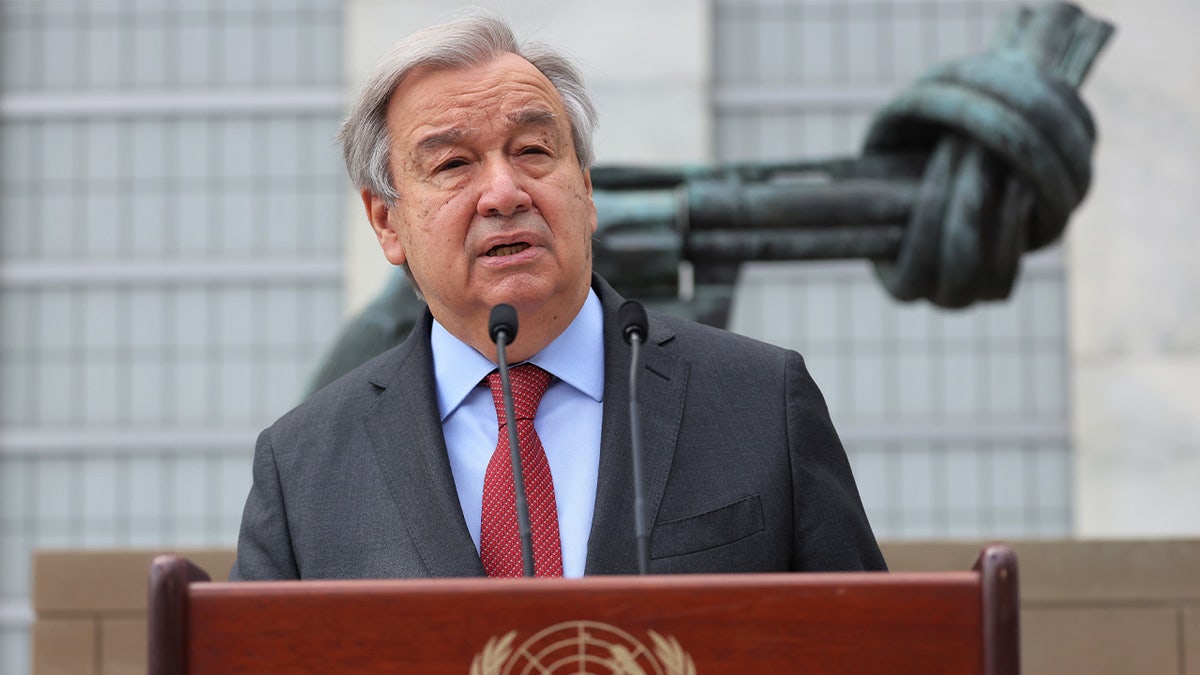 Israeli Ambassador Gilad Erdan, who had described Guterres' remarks as "shocking" before calling for his resignation, once again condemned his response and doubled down on his call for him to resign on Wednesday.
"It is a disgrace to the UN that the Secretary-General does not retract his words and is not even able to apologize for what he said yesterday. He must resign," Erdan said in a Wednesday statement.
"The Secretary-General, once again, distorts and twists reality. He clearly said yesterday that the massacre by Hamas 'did not happen in a vacuum.' Every person understands very well that the meaning of his words is that Israel has guilt for the actions of Hamas or, at the very least, it shows his understanding for the 'background' leading up to the massacre," he added.
NETANYAHU SPOKESWOMAN CALLS OUT UN SECRETARY-GENERAL FOR 'MIND-BOGGLING' REMARKS: 'THIS IS INSANITY'
Guterres did not quote from the section of his statement Israel objected to during his explanation on Wednesday, in which he said, "It is important to also recognize the attacks by Hamas did not happen in a vacuum."
"The Palestinian people have been subjected to 56 years of suffocating occupation. They have seen their land steadily devoured by settlements and plagued by violence; their economy stifled; their people displaced and their homes demolished. Their hopes for a political solution to their plight have been vanishing," the secretary-general said.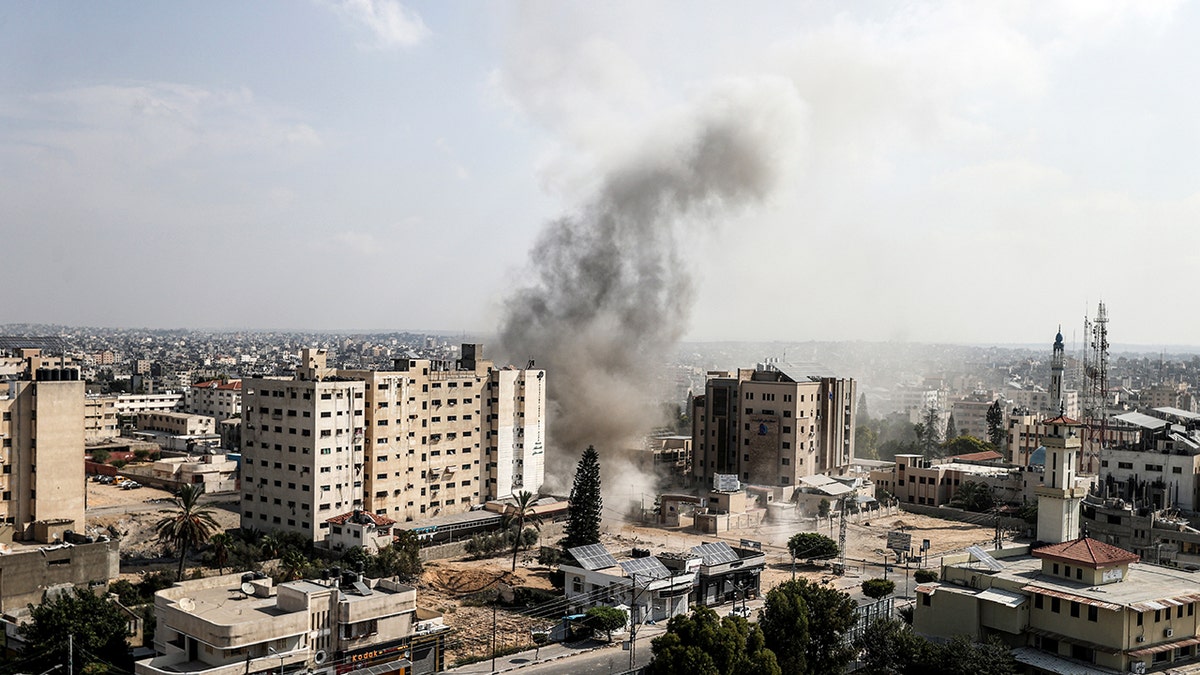 Over the 19 days of war since Oct. 7, the Hamas-run Health Ministry claims at least 5,791 Palestinians have been killed and 16,297 wounded. More than 1,400 Israelis were killed in the Oct. 7 surprise attack by Hamas, in which 222 Israelis and foreigners were taken captive into Gaza. Four people have been released so far.