Los Angeles Rams head coach Sean McVay's first child has been born, and it came on a day he believes a higher power had in mind. 
The Rams announced the birth of Jordan John McVay on Wednesday, who was born the day prior, in a hilarious way, as their X post made it look like a normal NFL transaction. McVay noted that he is "healthy" and how much of a "blessing it is."
McVay also divulged the backstory of when he and his wife, Veronika, learned when Jordan's initial due date was. It made him realize "something special going on."
CLICK HERE FOR MORE SPORTS COVERAGE ON FOXNEWS.COM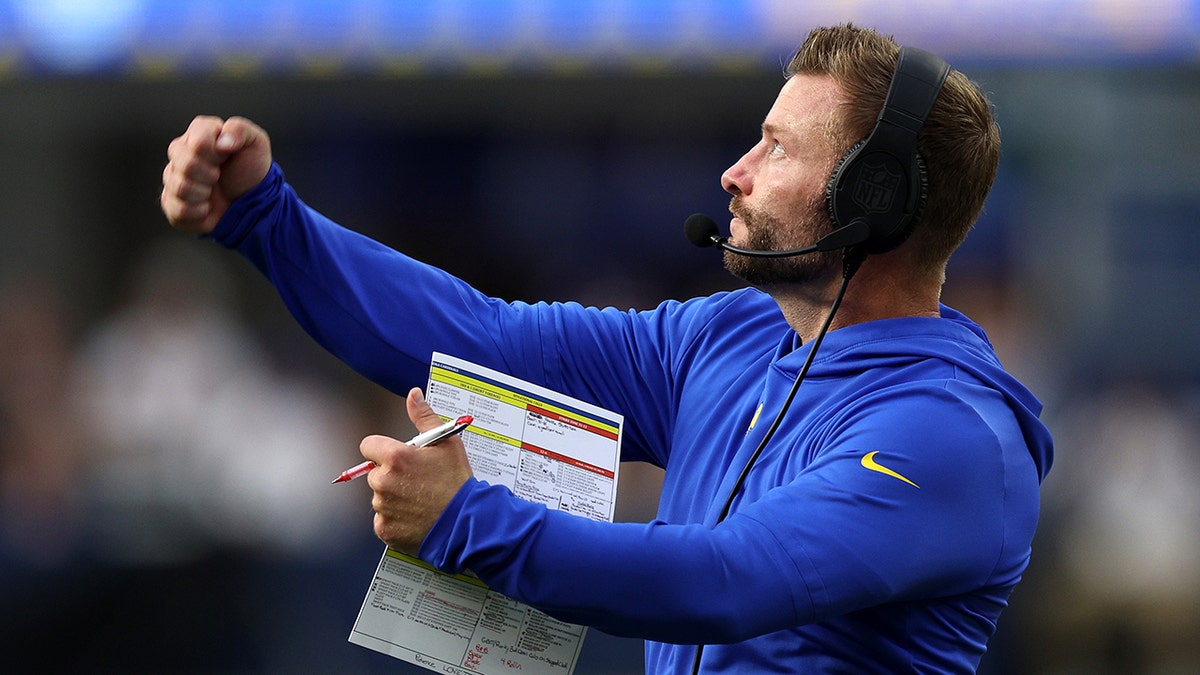 "His original due date was when my grandpa passed a year ago on the 31st, which is pretty special," McVay told reporters on Wednesday. "If you don't believe in a higher power, there's certain things that occur that you realize there's something special going on. 
"I come from a family of faith, I'm a man of faith. The influence you guys know my grandfather had on me, but also our family. He had a special relationship with Veronika as well. [I] thought that was only appropriate to be able to have his middle name after my grandfather and his legacy lives on. I know he's looking down and smiling with what occurred yesterday."
John McVay rose through the ranks of coaching from high school all the way to the NFL, where he led the San Francisco 49ers from the front office as vice president and director of football operations, making decisions on a roster that won five Super Bowl titles. McVay was eventually named Executive of the Year in 1989. 
RAMS' SEAN MCVAY HAS NO PLANS TO MISS STEELERS GAMES DESPITE LOOMING BIRTH OF FIRSTBORN: 'MY SON KNOWS BETTER'
He passed away on Halloween last year at the age of 91. 
His grandson spoke more about the moment he became a father himself.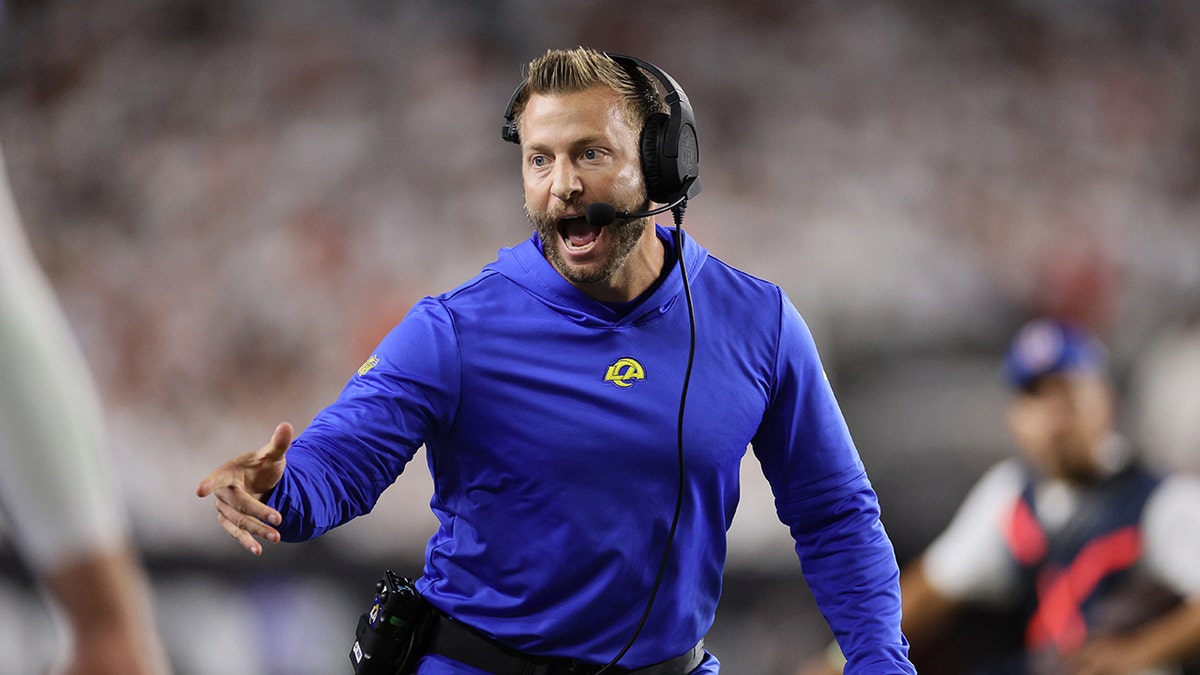 "Everybody kind of tells you what to expect, and it couldn't even be as good as everybody says," McVay explained. "And they certainly talked about what a special moment it was. Just amazing how well my wife handled it and what a stud she was throughout that whole process, and even yesterday. The people were amazing in terms of the nurses and the doctors, and their help."
Jordan's birth has been a topic of conversation for quite some time as the season has gone along, with rumors that McVay not being able to coach these past two weeks because Veronika was so close to the due date. 
"I think there was a lot made about me missing a game. I'm not going to miss a game. My son knows better," McVay said in a previous news conference.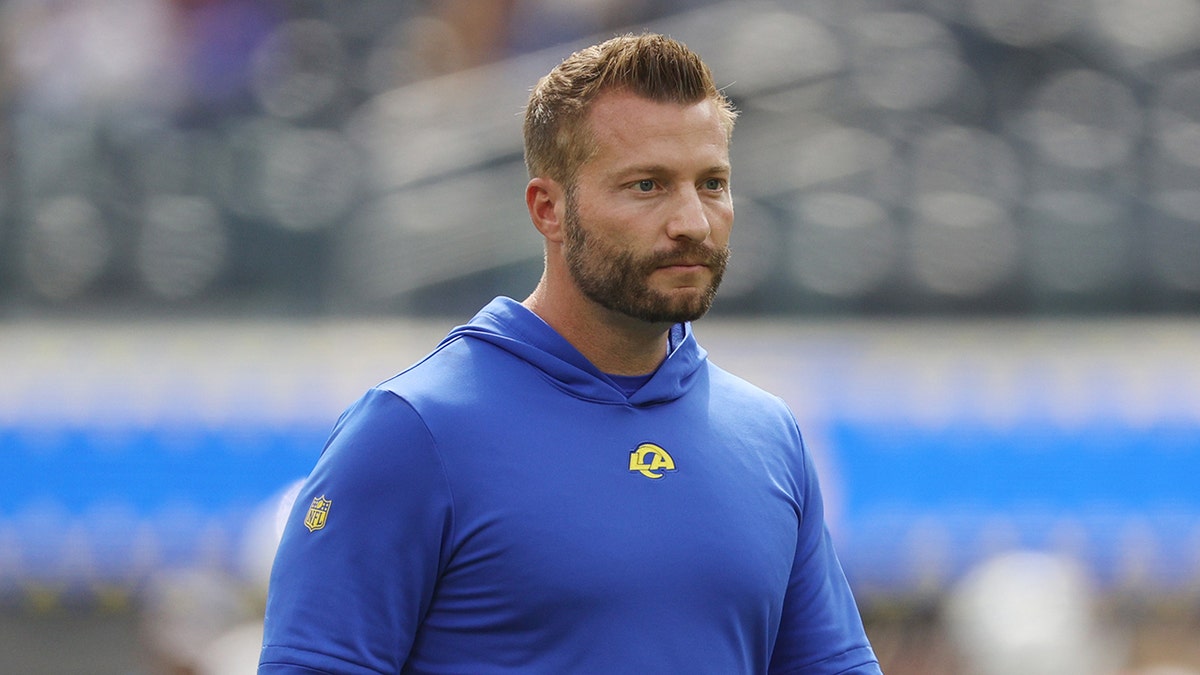 CLICK HERE TO GET THE FOX NEWS APP
With Jordan born now, McVay won't be missing any Rams games, including this week's matchup against the Dallas Cowboys. But McVay certainly has new inspiration on and off the field for years to come.