Critics have urged the United States to consider reclassifying the Houthis in Yemen as a terrorist organization as the Iran-backed group has mounted attacks against Israel and U.S. military assets. 
"In word and in deed, the Houthi's in Yemen are proving to the world their connectivity to Iran's axis of resistance and why they should have remained on the U.S. terror list," Behnam Ben Taleblu, a senior fellow at the Foundation for Defense of Democracies, told Fox News Digital. 
"Pulling punches and failing to hold Iran and it's proxies to account, even diplomatically, shows you how far things have devolved," he added. 
Senior Pentagon officials on Monday discussed an expected "significant escalation" of attacks against U.S. troops in the Middle East as tensions flare following a Hamas terrorist attack on Israel that killed at least 1,400 people and the subsequent retaliation that the Hamas-run Health Ministry in Gaza claimed has killed at least 5,700 Palestinians, including 2,360 children. 
US-LED FORCES BEING LIVE-FIRE EXERCISES IN IRAQ, SYRIA AFTER 14 ATTACKS ON AMERICAN BASES LEFT 24 INJURED
The U.S. said that preliminary intelligence did not indicate any Iranian involvement in the planning or execution of the Hamas attack on Oct. 7 but claimed that subsequent attacks from various Islamic extremist groups, which have injured dozens of American service members, have "Iranian fingerprints all over them." 
"I think it's fair to say when you see this uptick in activity in attacks by many of these groups, there's Iranian fingerprints all over it," a defense official said during a background briefing with reporters. Two officials attended the call and both suggested attacks will likely increase over the coming days.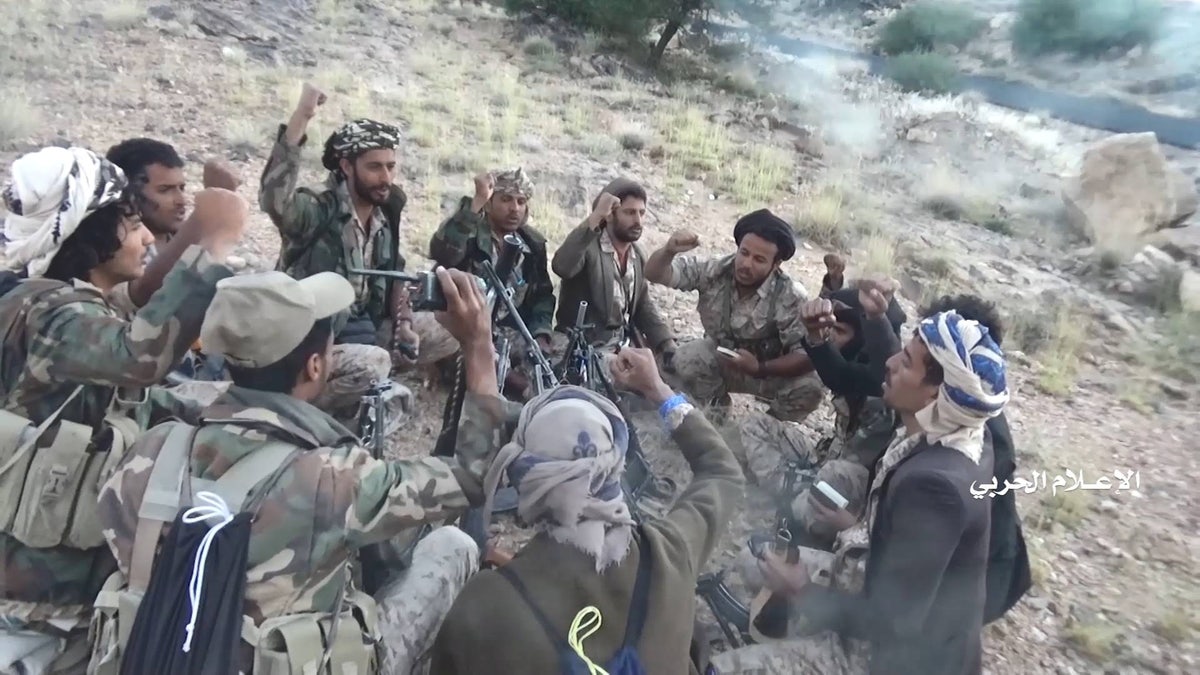 The Trump administration in January 2021 designated the Houthis as a foreign terrorist organization (FTO) following an attack on the Aden airport in Aden, Yemen – the oldest airport on the Arabian Peninsula. Then-Secretary of State Mike Pompeo said of the designation that if the Houthis "did not act like a terrorist organization, we would not designate it as an FTO."
YOUNGER GENERATION NOT AS EDUCATED ABOUT THE MIDDLE EAST: MARTHA MACCALLUM
Upon taking office the following month, Secretary of State Antony Blinken announced that he would reverse the decision and revoke the designation of Ansarallah, "sometimes referred to as the Houthis," as an FTO, citing a "dire humanitarian situation in Yemen."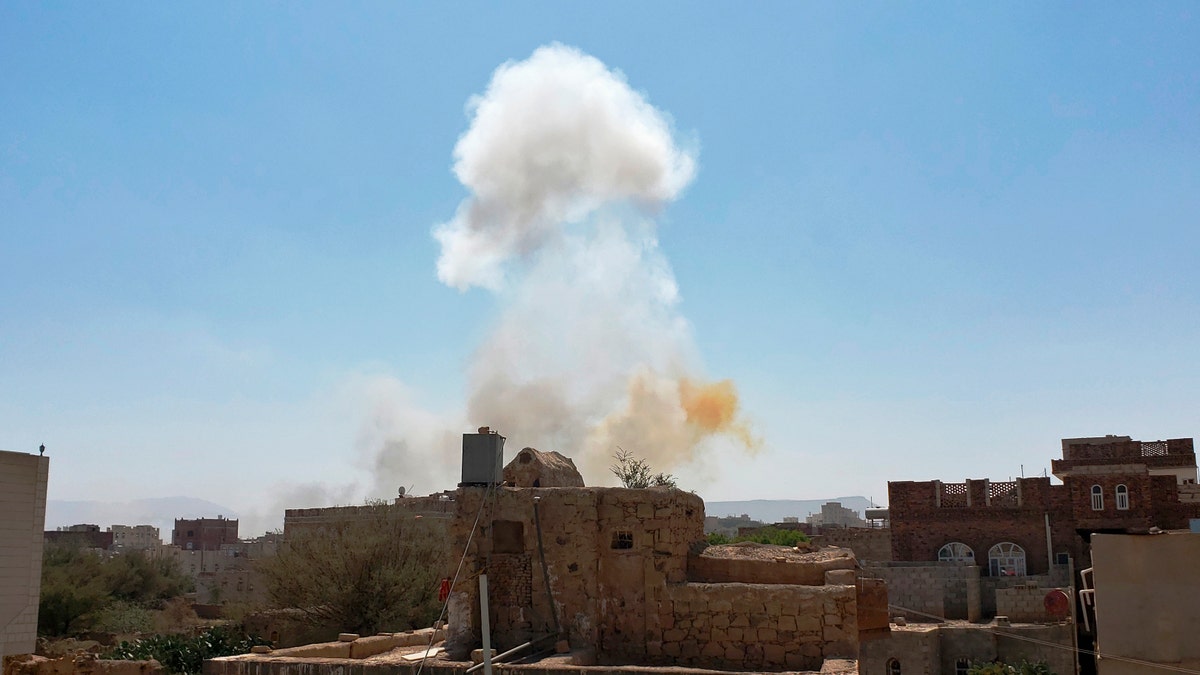 "We have listened to warnings from the United Nations, humanitarian groups, and bipartisan members of Congress, among others, that the designations could have a devastating impact on Yemenis' access to basic commodities like food and fuel," Blinken said of his decision at the time. 
"The revocations are intended to ensure that relevant U.S. policies do not impede assistance to those already suffering what has been called the world's worst humanitarian crisis," he added. "By focusing on alleviating the humanitarian situation in Yemen, we hope the Yemeni parties can also focus on engaging in dialogue."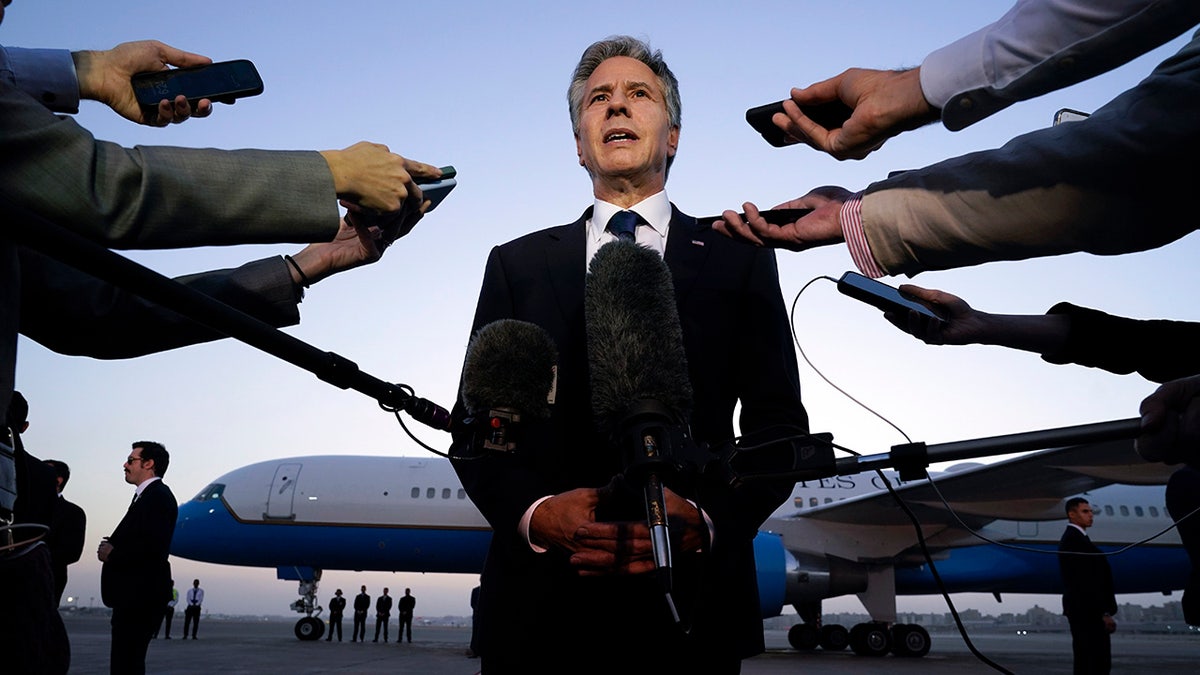 Blinken promised that the U.S. would continue to "closely monitor" the group's activities and its leaders and continue to "call attention to the group's destabilizing activity." 
RICHMOND, CALIFORNIA COUNCIL MEETING EXPLODES OVER RESOLUTION BLAMING ISRAEL AFTER HAMAS ATTACK
The Houthis are accused of shooting three missiles and several drones launched from Yemen last week, which USS Carney intercepted and shot down as they flew north along the Red Sea. Officials later determined those missiles and drones were headed for Israel.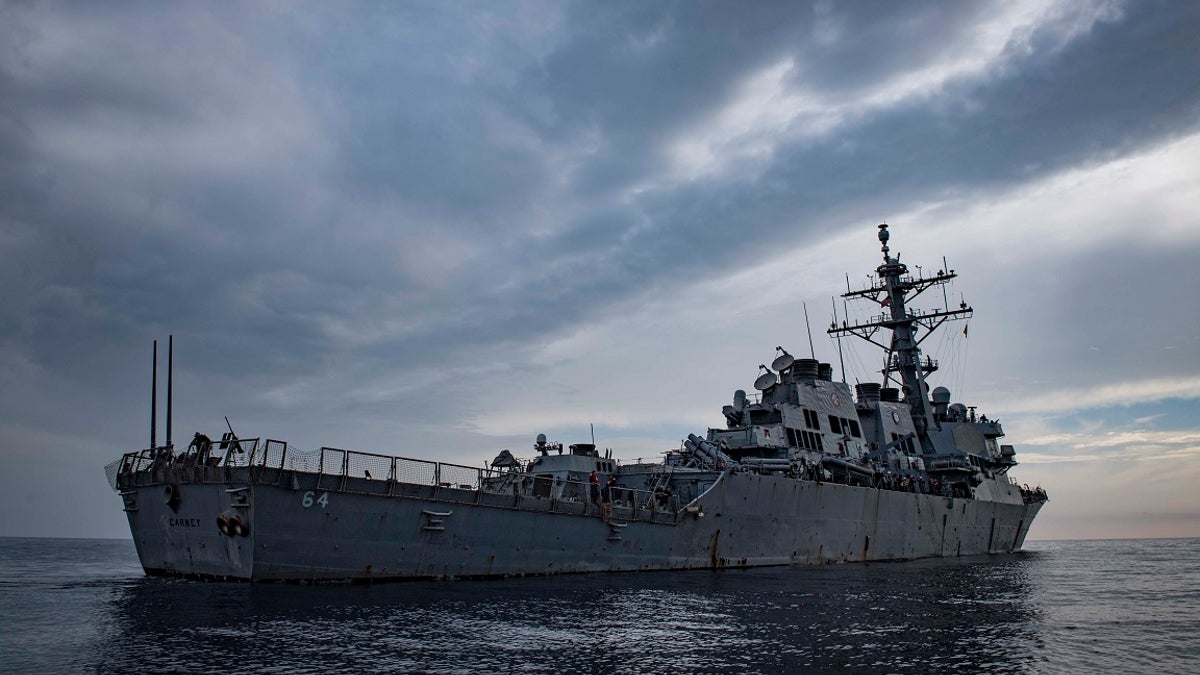 Earlier this year, Iran agreed to stop sending weapons to the Houthis in Yemen as part of a deal to normalize relations between Tehran and Riyad in a historic Chinese-brokered diplomatic deal. Both countries had backed different sides of the Yemen conflict, but Saudi Arabia has long accused Iran of using the Houthis to attack the Saudi kingdom directly, according to the Wall Street Journal. 
"Many have been warning about the consequences of allowing Iran's regime, not only to continue spinning its centrifuges and enriching uranium while shutting off nuclear surveillance cameras and denying access to IAEA officials but in allowing the regime to continue its 'bad behavior' both inside and outside Iran," Lisa Daftari, a Middle East expert and editor-in-chief of The Foreign Desk, told Fox News Digital.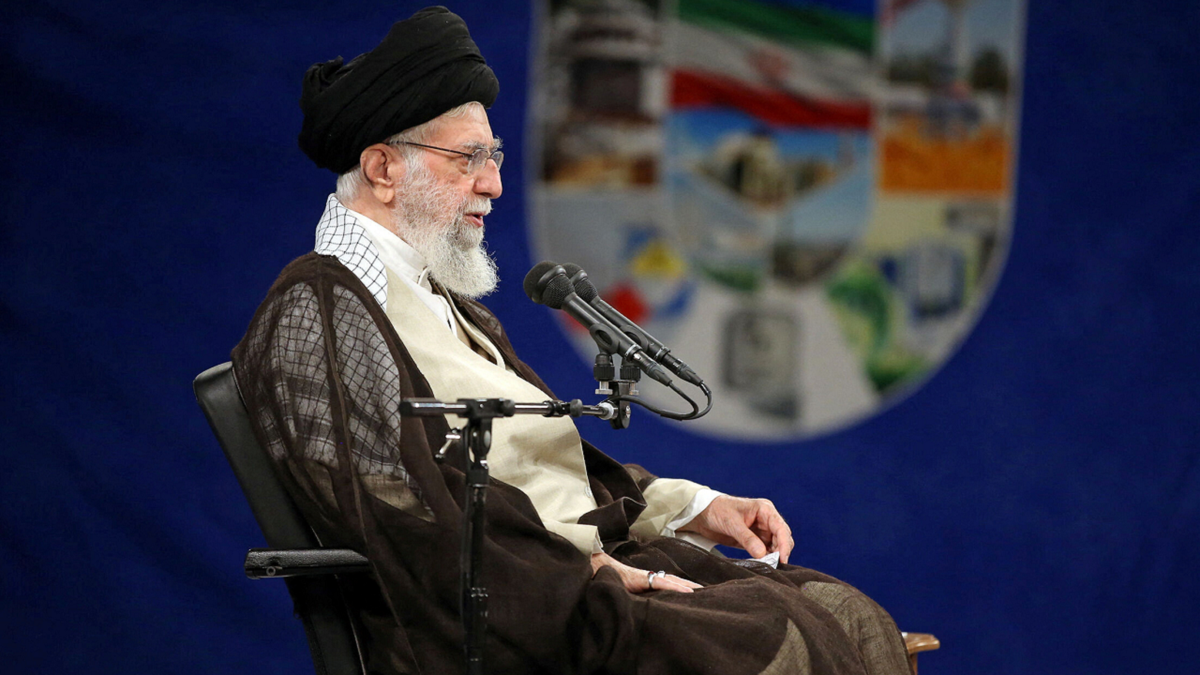 "Inside Iran, the regime continues its brutal repression of young Iranian protesters and executing Iranians at a whim; Outside Iran, the regime has invested in its proxies and insurgencies throughout the region in Syria, Iraq, Yemen, Lebanon and Gaza, effectively spreading its Shia brand while at the same time surrounding Israel," she added. 
"It's no wonder that now following Hamas's Oct. 7 surprise massacre attack on Israel, Iran's regime had its proxies ready with weapons turned both toward Israel and toward U.S. assets in those respective countries."
CLICK HERE TO GET THE FOX NEWS APP 
The U.S. State Department and National Security Council did not respond to a Fox News Digital request for comment by time of publication. 
Fox News Digital's Greg Wehner and The Associated Press contributed to this report.