The 21st season of LeBron James' storied NBA career tipped off on Tuesday night.
James has logged a significant amount of minutes on the basketball court over the years, but during the season opener against the defending NBA champion Denver Nuggets, the four-time NBA champion was limited to 29 minutes of action.
Second-year Los Angeles Lakers coach Darvin Ham said that James' workload on Tuesday was indicative of the team's plan. 
"It's easy with him to get caught up in the emotion of the game, and you tend to forget you want to play these long stretches, but in order for him to be as effective as possible, we have to be mindful of the minute output and how long his stretches are," Ham said.
CLICK HERE FOR MORE SPORTS COVERAGE ON FOXNEWS.COM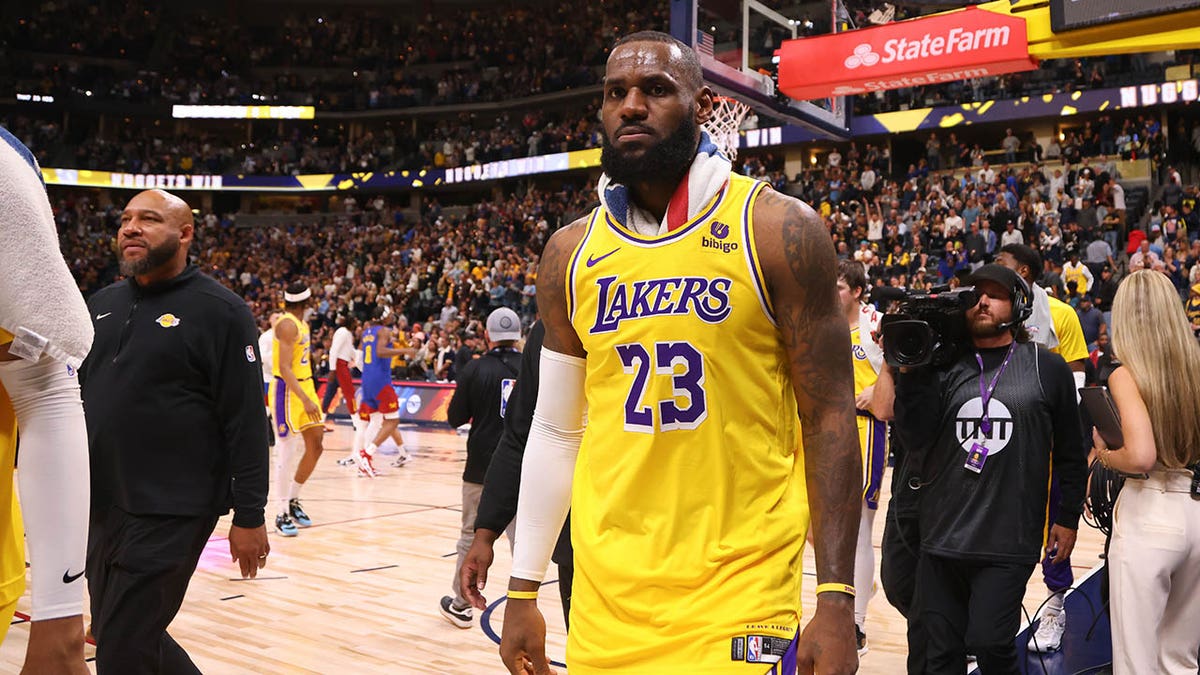 The Nuggets held a program championship ring ceremony and appeared to be energized early on in the game. Denver jumped out to 18-point lead and went on to win 119-107.
Despite the minutes restriction, James finished the night with a team high of 21 points.
LEBRON JAMES ANNOUNCES RELEASE OF HIS SECOND CHILDREN'S BOOK, 'I AM MORE THAN'
"Listen, I mean, I always want to be on the floor. Especially when you got an opportunity to win a game, or you feel like you can make an impact," James said after the game. "But this is the system in place, and I'm going to follow it."
James also expressed confidence about his ability to impact the game for however long he is on the basketball court.
"Besides the fact that we didn't win," James said, "I think for me, my performance and what I did individually in the time that I was out there, I think I was productive. I think so. I mean, I was a plus-seven for the game. No turnovers. I like the no turnovers more than anything."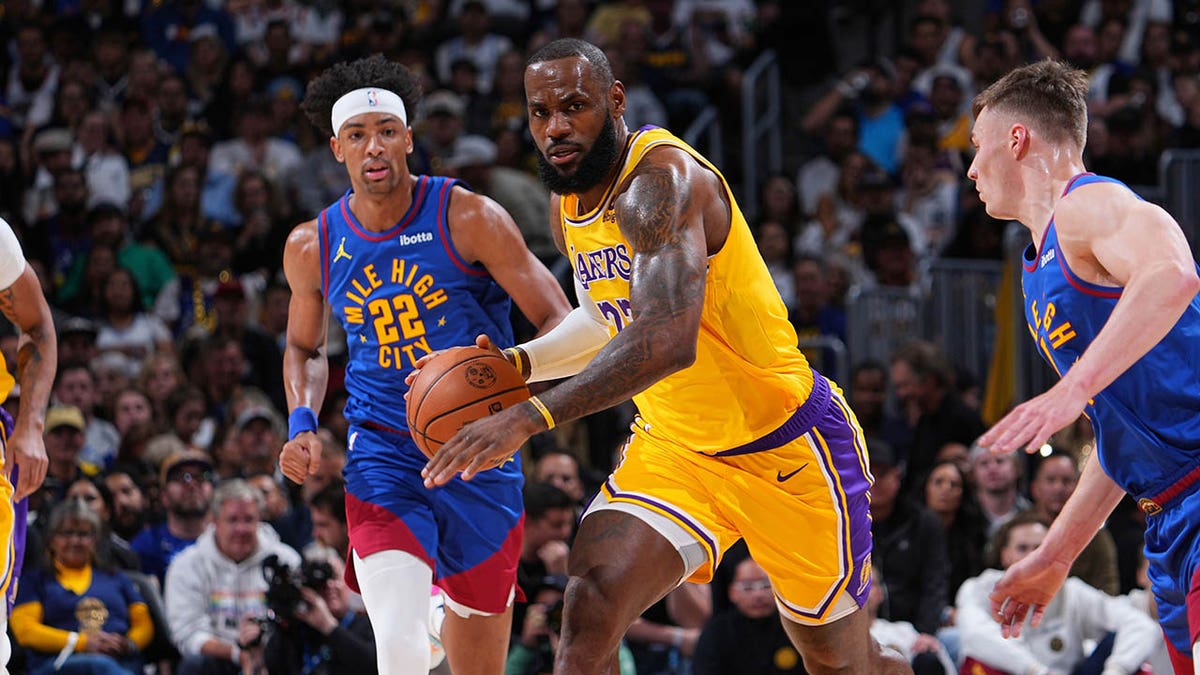 James was sidelined with a foot injury for 27 games during the 2022-23 season, but he averaged 35.5 minutes per game over his 55 appearances. He played in 56 games during the 2021-22 campaign.
Ham noted that James' longtime athletic trainer, Mike Mancias, was included in team's conservations about trying to keep James in the 28- to 30-minute range for this season. James was "not surprised" about his workload on Tuesday.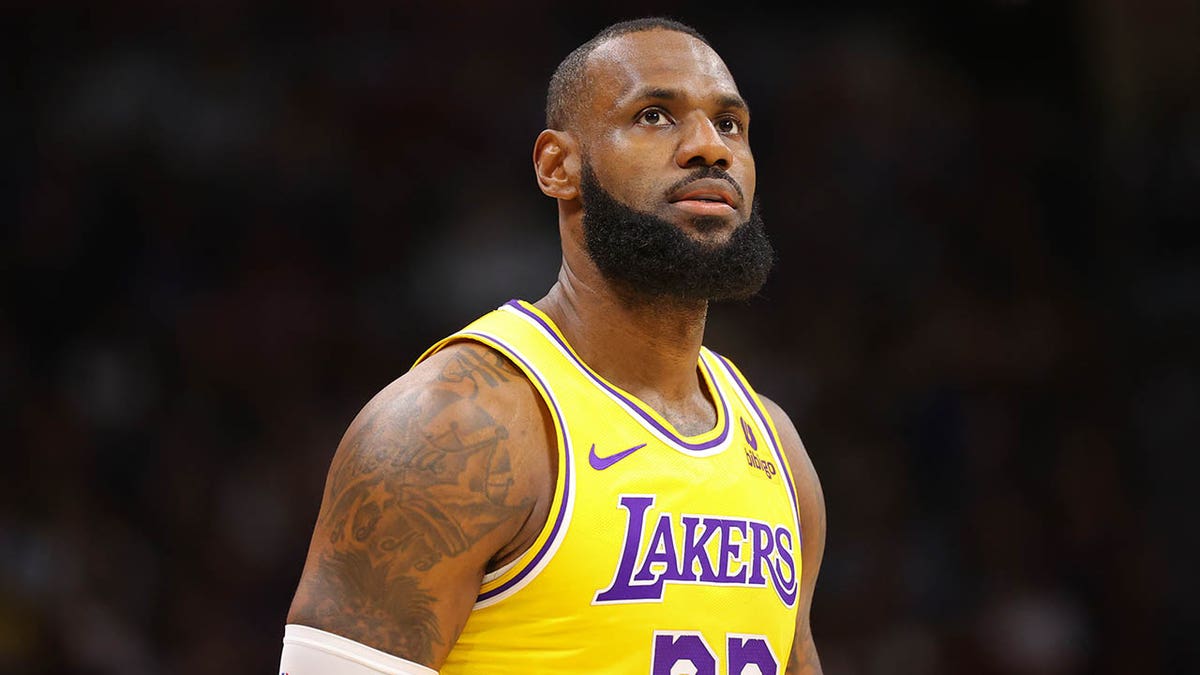 Ham did hint that the number of minutes James plays this season is not set in stone.
"It's going to be a day-by-day process, gauging how he's feeling, get communication from him, our training staff, our medical staff," Ham said.
CLICK HERE TO GET THE FOX NEWS APP
Eight-time All-Star Anthony Davis finished the game with 17 points, but he struggled to score in the second half. Davis said the Nuggets changed their defensive approach in the second half.
"They started double-teaming," Davis explained. "They were trying to crowd the paint. I missed some easy layups around the rim and little jumpers. Just trying to make the right play, give it up to our guys. If I'm doubled, kick it out. Rui [Hachimura] had an open 3, Gabe [Vincent] had open 3s. They just didn't fall. But I got to shoot it more."