The University of Michigan football program has found itself in a sign-stealing controversy, but Deion Sanders isn't paying much mind to it.
The Colorado head coach says sign-stealing practically means nothing if you don't execute.
"Everyone is trying to get whatever edge they can. You can have someone's whole game plan. They can mail it to you. You've still got to stop it, you've still got to stop it…" he said on Tuesday to reporters.
"You've still got to play the game. Back in our glory days with [the] San Francisco [49ers] as well as the [Dallas] Cowboys, you know darn well Emmitt Smith is getting the ball, you know darn well Michael Irvin is running a comeback, you know darn well Jay Novacek is going to do what he's going to do, and you couldn't stop it. It is what it is. Stop it."
CLICK HERE FOR MORE SPORTS COVERAGE ON FOXNEWS.COM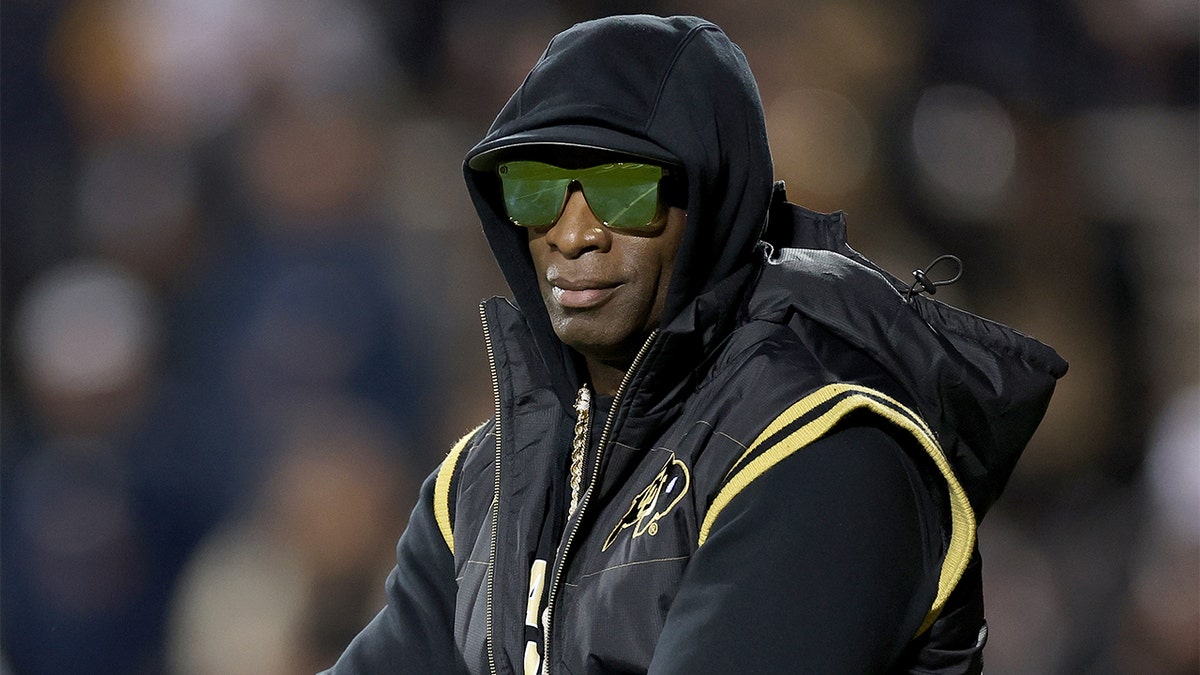 However, Sanders, who was also a baseball player way back when, says it's much easier to succeed on the diamond when you steal signs.
"In football, it's not as pronounced as baseball. If I know a curveball is coming, I got you," Sanders said. "With football, I don't give a darn if you know a sweep is coming, you've still got to stop it. Physically, it's a physical game. You've got to stop it. That's a little tough. I don't buy into a lot of that stuff that someone is stealing this or stealing that."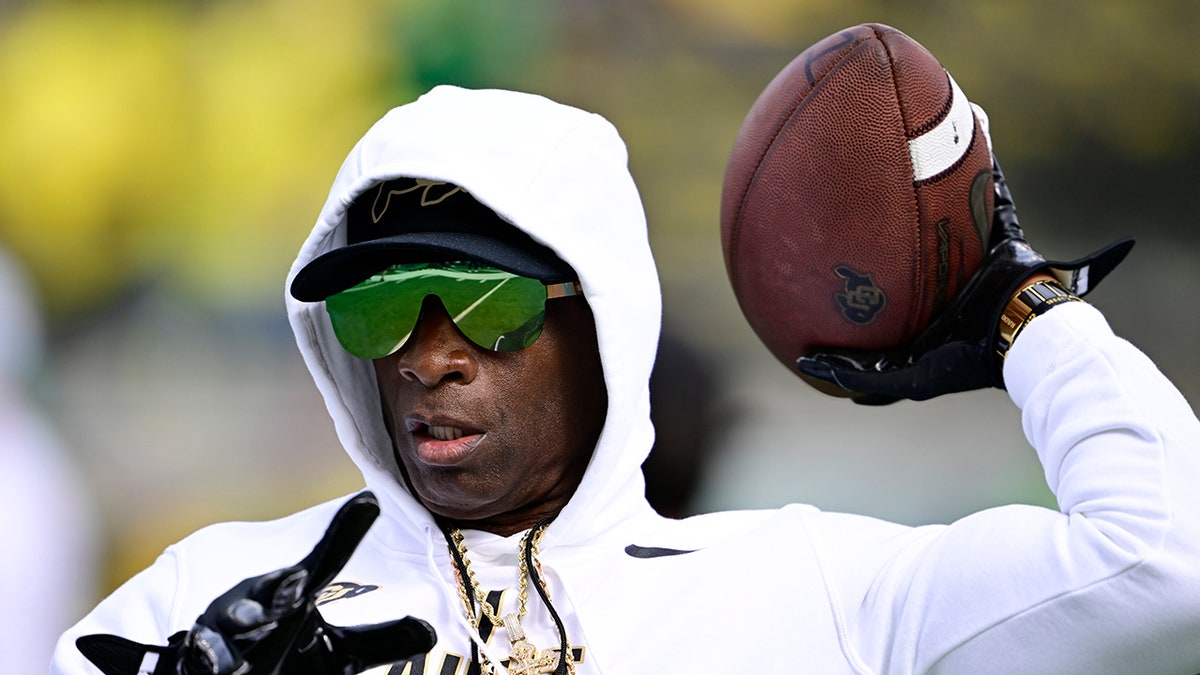 MICHIGAN STATE SUSPENDS EMPLOYEE AFTER IMAGE OF HITLER IS DISPLAYED ON VIDEO BOARD BEFORE KICKOFF
Connor Stalions, an off-field analyst with the football team, per his LinkedIn account, was suspended with pay by Michigan – it was found he purchased tickets and sent them to at least three different individuals in different parts of the country. The recent probe has him purchasing tickets to more than 30 games at 11 different Big Ten schools over the past three seasons, according to a media report.
Michigan was never the opponent in the game where tickets were purchased by Stalions, sources said to ESPN. However, the tickets were purchased for games where the opponents were facing Michigan later in the season, with the position of the seats "somewhere around the 45-yard line and raised up enough for a clear view of the opposite sideline."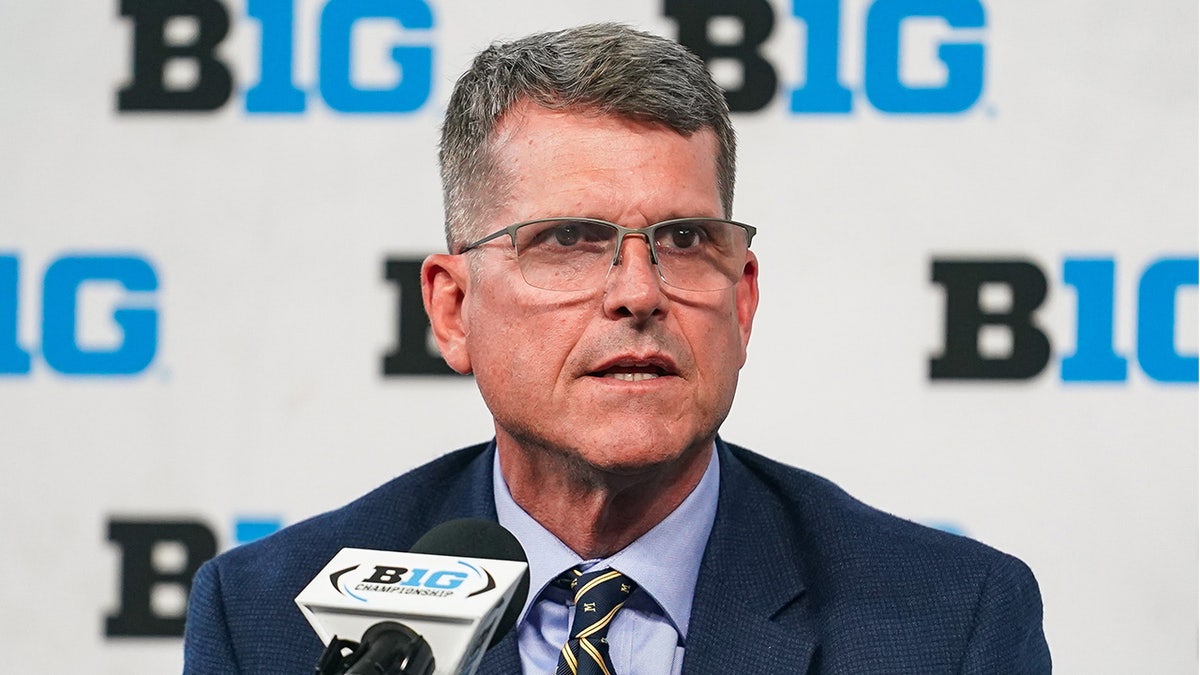 CLICK HERE TO GET THE FOX NEWS APP
Head coach Jim Harbaugh says he does not have "any knowledge or information regarding the University of Michigan football program illegally stealing signals nor have I directed any staff member or others to participate in an off-campus scouting assignment."
Michigan has been dealing with NCAA discipline already this season, with Harbaugh serving a self-imposed three-game suspension amid an investigation into impermissible contact with recruits.
The Wolverines are No. 2 on the AP Top 25 poll with the Purdue Boilermakers on the schedule for Nov. 4 in Ann Arbor.
Fox News' Scott Thompson contributed to this report.