The Tunnel to Towers Foundation announced two new student-athletes as ambassadors as part of its T2T Student-Athlete Advocate Program. 
Ryan Tursellino, a sophomore soccer player at Salisbury University, and Paul Maguire, a freshman cross-country runner at Clemson University, join an extensive list of student-athletes all over the country who represent the foundation. 
The T2T Student-Athlete Advocate Program was launched in September 2021 with the mission of helping current student-athletes expand their own personal brands – name, image and likeness deals (NIL) have become a big factor in collegiate sports – while helping to the organization that continues to honor first responders, military veterans and their families. 
CLICK HERE FOR MORE SPORTS COVERAGE ON FOXNEWS.COM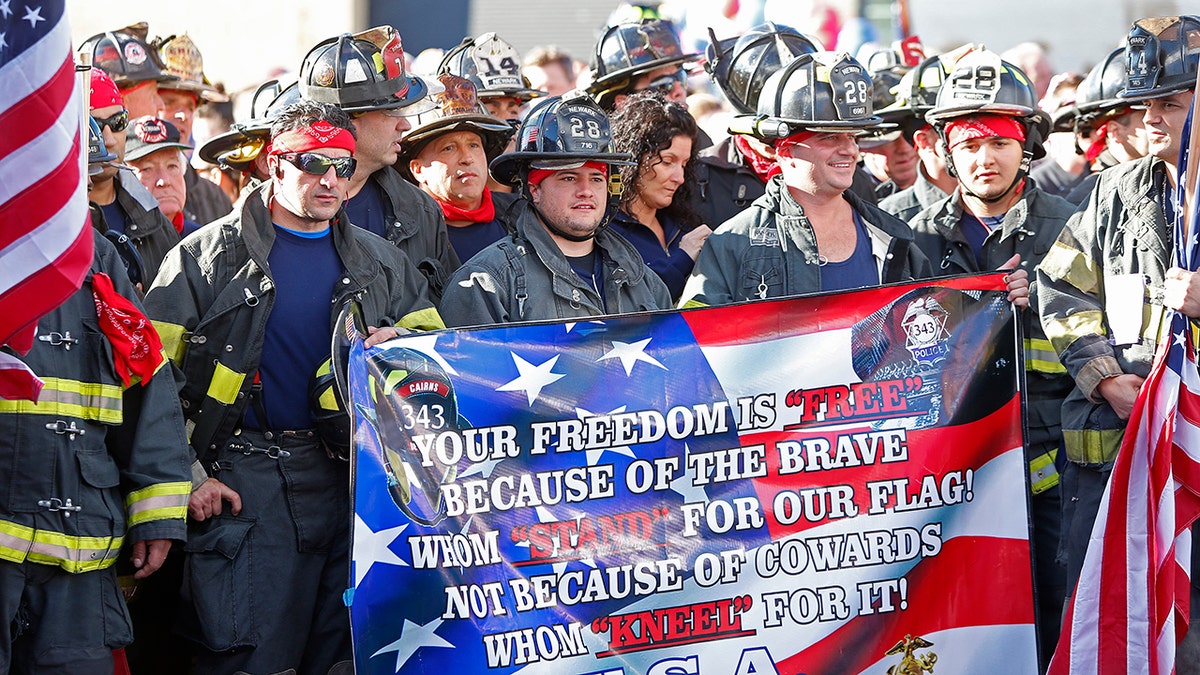 The charitable organization was founded in memory of FDNY firefighter Stephen Siller, who died as a result of the horrific terrorist attacks on Sept. 11 in New York City. The organization has been helping families who fell victim to the attacks by raising funds through nationwide charity runs. 
"We are excited to grow the Tunnel to Towers Foundation Student-Athlete Advocate program and bring on these amazing athletes to continue the Foundation's mission to do good," Tunnel to Towers CEO and Chairman Frank Siller said. 
"Their inspiration to honor the lives of America's heroes and spread awareness amongst their peers makes them a perfect fit for the program. We hope they will influence younger generations to do the same."
'GOD BLESS AMERICA': TUNNEL TO TOWERS 5K DRAWS 40,000 PEOPLE TO HONOR 9/11 FIRST RESPONDERS IN NYC 
Tusellino and Maguire are among those whose families were affected by the tragic deaths caused by 9/11. Tursellino, a midfielder for the women's soccer team at Salisbury, unfortunately lost her father, Port Authority police officer Steven Tursellino, in 2013 due to 9/11-related cancer. T2T paid the mortgage of the Tursellino family's home in September 2021. 
"I am honored to be chosen to represent the Tunnel to Towers Foundation's Student-Athlete Advocate Program. I'm excited to be given this platform to help as many families as possible and carry on the Foundation's mission of 'Let Us Do Good,'" she said, via a press release. 
Maguire's father is an FDNY captain, which inspired him to support the foundation.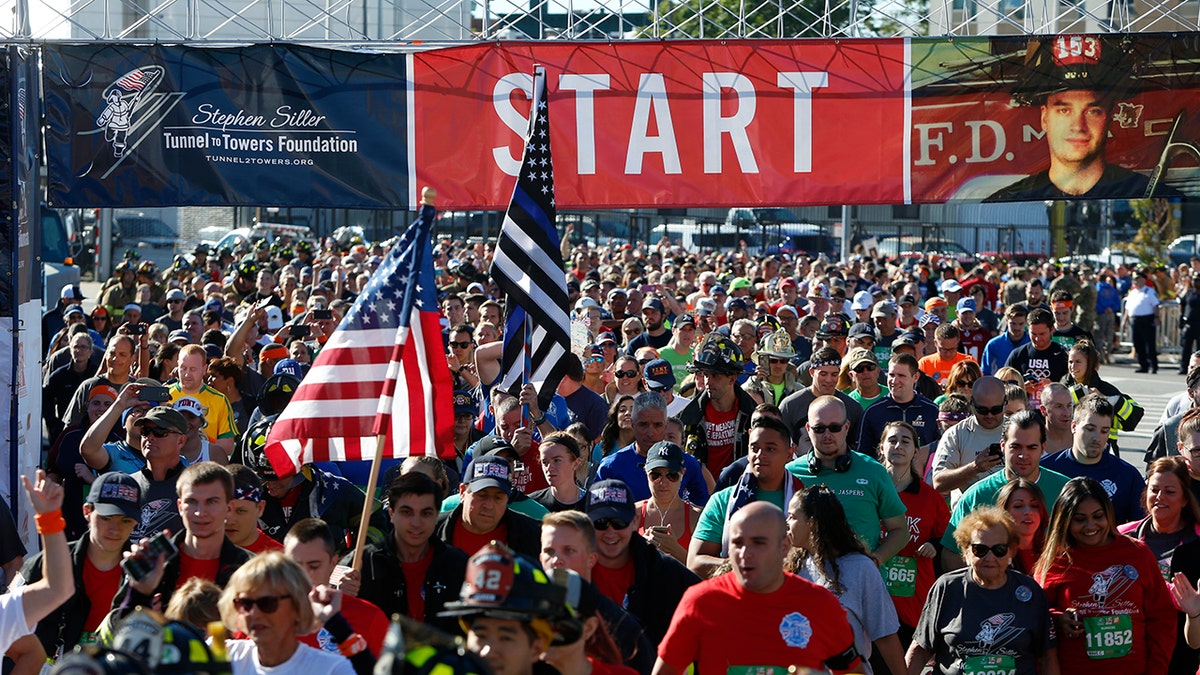 "I am honored to have the privilege of representing one of America's most compassionate charitable organizations, giving back to the ones that sacrifice the most for us," Maguire said. 
As part of the ambassadorship with T2T, Maguire and Tursellino will be participating in events across the country and engaging with followers through content creation found on the foundation's website as well as their social media platforms. 
FOX WEATHER JOINS TUNNEL TO TOWERS 5K, MATCHES DONATIONS UP TO $250,000
This program was designed to connect current student-athletes to T2T's mission, which is the consistent delivery of the "Never Forget" motto that will not get lost on the next generation. First responders and military members sacrifice their lives to make the country better, and these two athletes, among many others, want to share that message every day alongside the organization. 
Some of the contributions T2T has been able to give these families this year include delivering over 200 mortgage-free homes to catastrophically injured veterans and first responders, Gold Star families and families of first responders who leave behind young children. The foundation also delivered more than 3,000 housing units to combat veteran homelessness.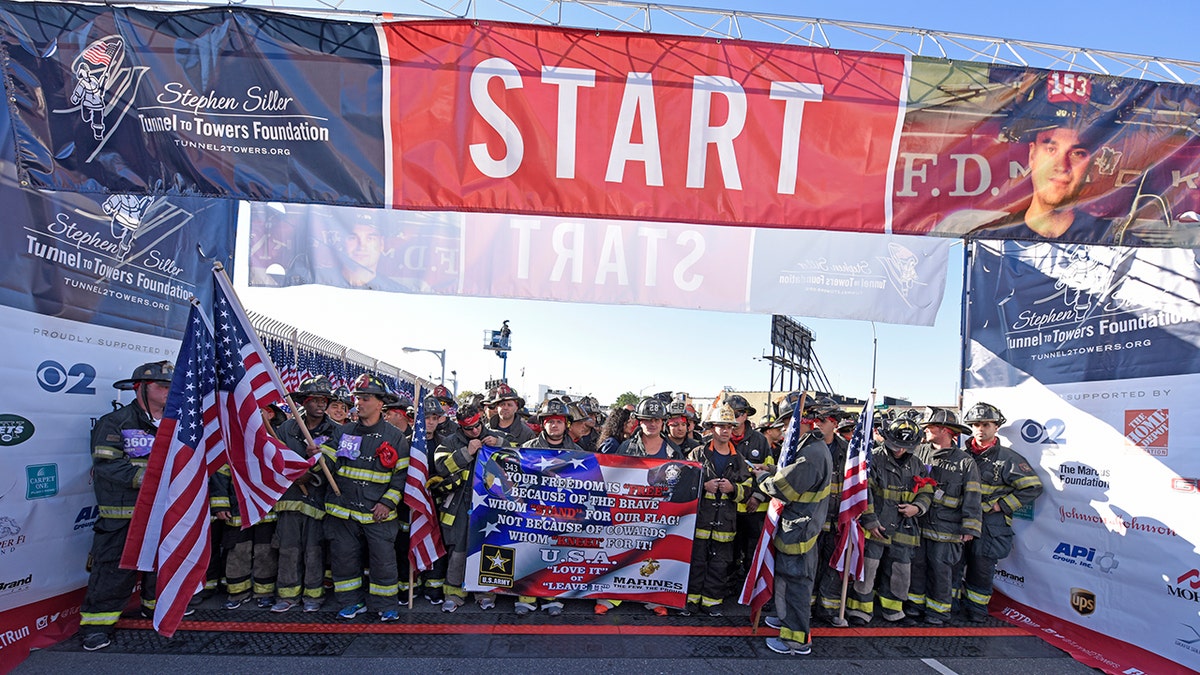 CLICK HERE TO GET THE FOX NEWS APP
T2T has given over 1,000 mortgage-free homes to these heroes of our nation as well as committed over $500 million across all its programs to date.