A doctor at a hospital in the Gaza Strip warned Monday that nearly 10 babies in their neonatal unit will soon be dead if the facility runs out of fuel in about two days due to shortages. 
Dr. Hatem Edhair made the claim to The Associated Press as Hamas continues to refuse an offer by Israel to end its widespread blockade of fuel and other humanitarian supplies from entering Gaza if the Palestinian terrorist group releases the more than 200 hostages it is believed to have taken. 
Edhair said there are eight babies in the intensive care unit and 10 others in the neonatal department at Nasser Hospital in the city of Khan Younis, which is expected to run out of fuel within 48 hours. 
"Half of these children are on CPAP (pressurized air) machines and oxygen machines," he said Monday. "If the hospital runs out of fuel, half of these babies will die in less than 24 hours." 
LIVE UPDATES: ISRAEL AT WAR WITH HAMAS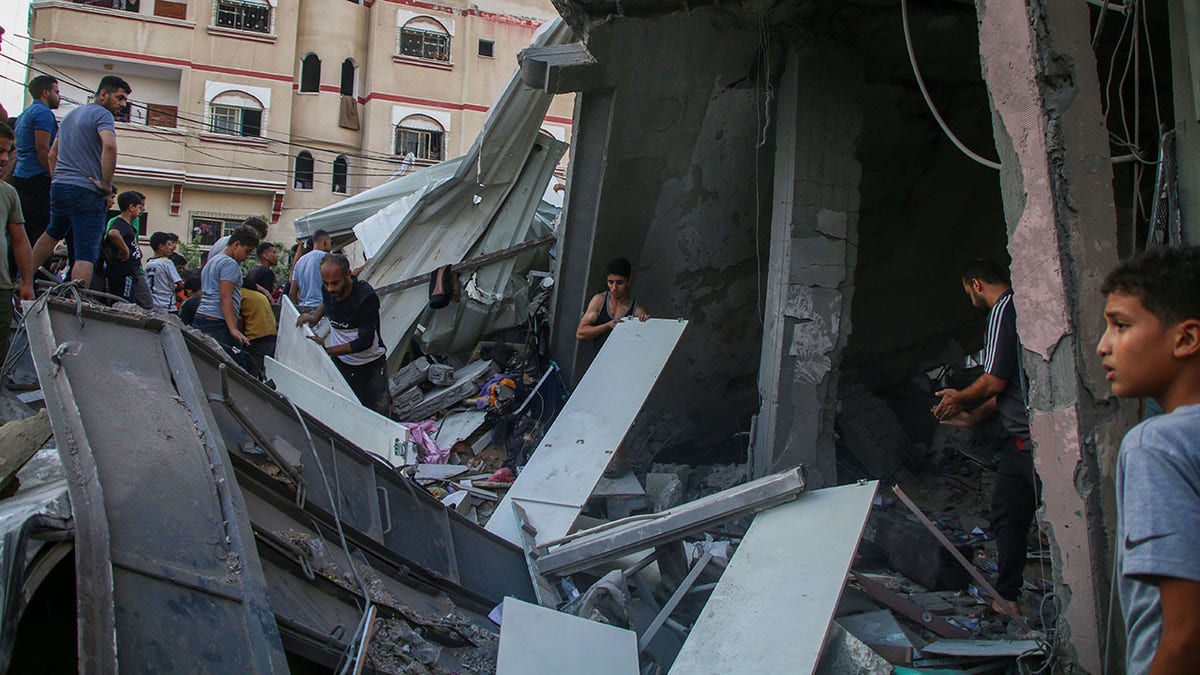 Doctors treating premature babies across Gaza have warned that at least 130 are at "grave risk" across six neonatal units because of worsening fuel shortages, the AP also reports. 
"We are working around the clock," Edhair said. "We need to save these babies." 
None of the 20 aid trucks that crossed into Gaza on Saturday – the first since the blockade was imposed – contained fuel, amid Israeli fears it will end up in Hamas' hands, according to the AP. Limited fuel supplies inside Gaza were being sent to hospital generators. 
ISRAEL RELEASES UNEDITED VIDEO OF OCT 7 HAMAS ATTACK TO COUNTER 'HOLOCAUST DENIAL-LIKE PHENOMENON'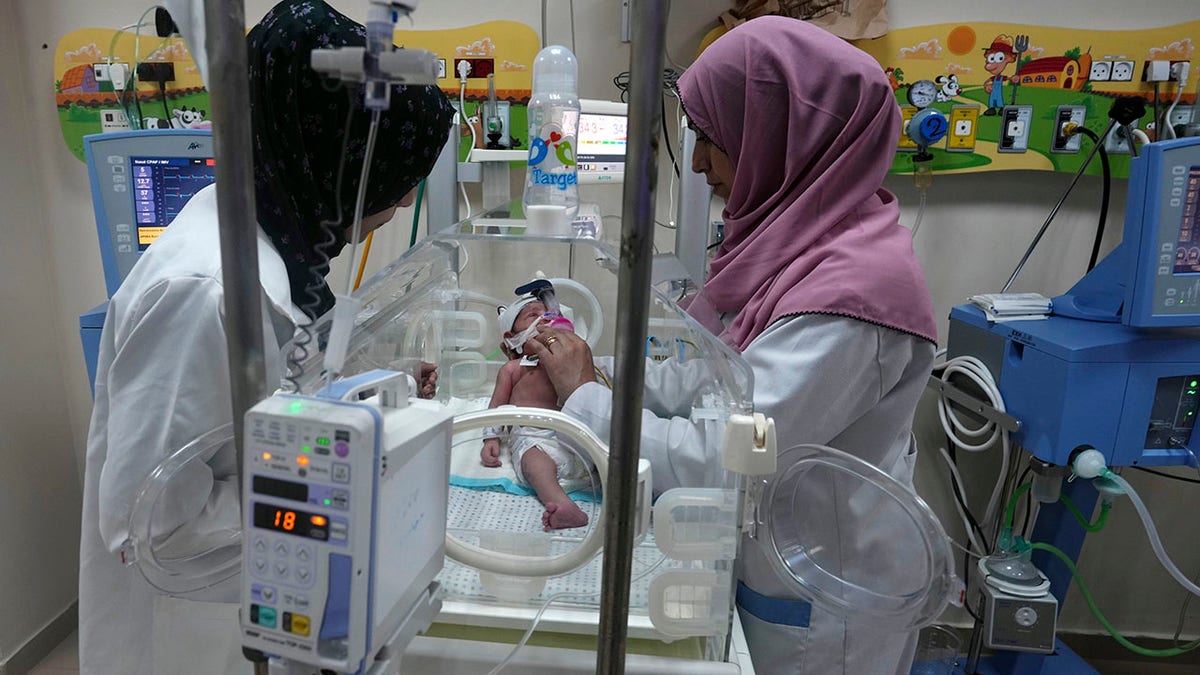 The White House announced last week that it is "providing $100 million in humanitarian assistance for the Palestinian people in Gaza and the West Bank," but it's not immediately clear if that aid has been delivered yet. 
Fox News Digital asked the White House on Monday and Tuesday what the status of the aid is, but they did not respond.
President Biden said Tuesday that the aid is not reaching Gaza "fast enough."
At the time the aid was announced, the White House said "funding will help support over a million displaced and conflict-affected people with clean water, food, hygiene support, medical care, and other essential needs."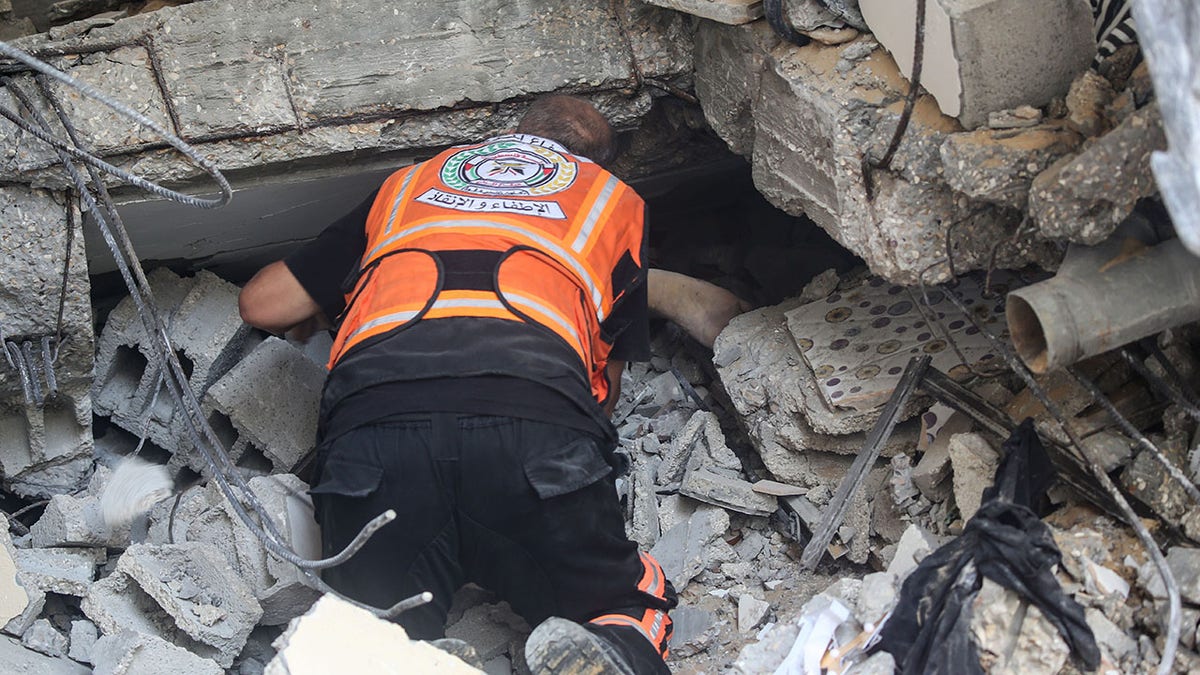 CLICK HERE TO GET THE FOX NEWS APP 
"Civilians are not to blame and should not suffer for Hamas's horrific terrorism. Civilian lives must be protected and assistance must urgently reach those in need," the White House's statement added. "We will continue to work closely with partners in the region to stress the importance of upholding the law of war, supporting those who are trying to get to safety or provide assistance, and facilitating access to food, water, medical care, and shelter." 
The Associated Press contributed to this report.