Italian Prime Minister Giorgia Meloni announced she called it quits with her longtime boyfriend shortly after his explicit comments to colleagues publicly surfaced. 
"My relationship with Andrea Giambruno, which lasted almost ten years, ends here. I thank him for the splendid years we spent together, for the difficulties we went through, and for giving me the most important thing in my life, which is our daughter Ginevra," Meloni posted on X. 
The Italian PM's message came just hours after a TV show broadcast explicit comments made by Giambruno, who works as a news presenter for Italy's largest broadcaster Mediaset, the BBC reported. 
Satirical TV show called Striscia La Notizia ran off-camera remarks made by Giambruno where he appears to flirt with a colleague.
ITALY'S CALL FOR NAVAL BLOCKADE MAY BE ONLY WAY TO STEM EUROPE'S MIGRANT CRISIS, EXPERT SAYS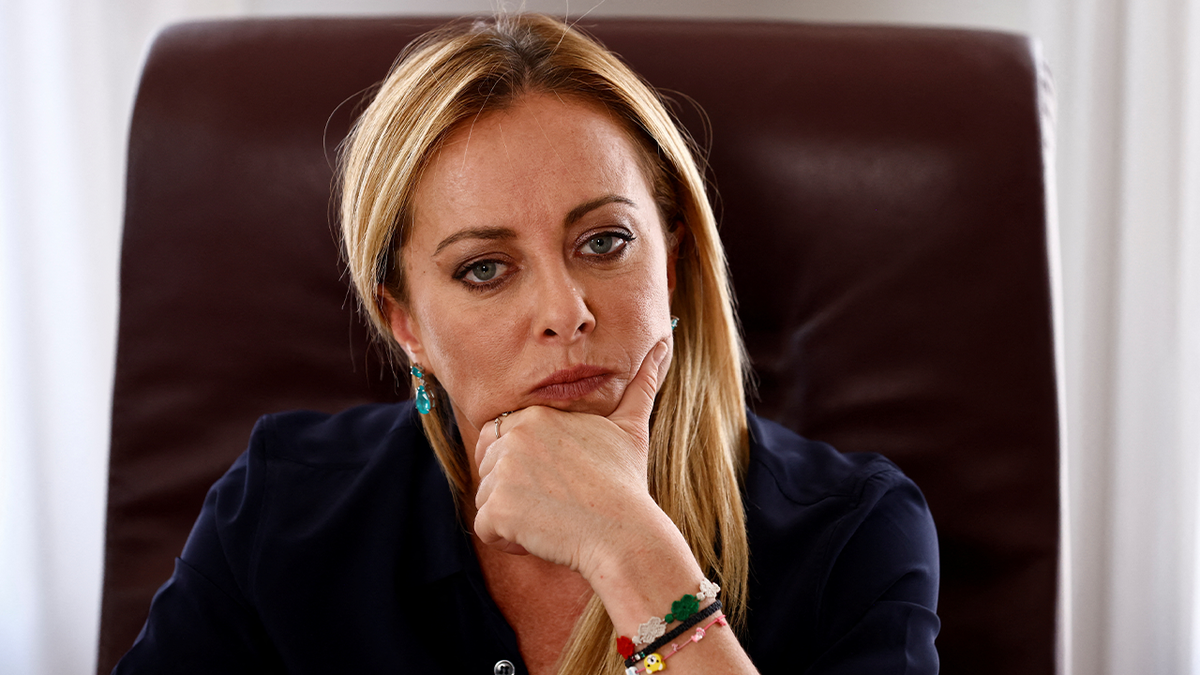 "You're so clever… Why didn't I meet you sooner?" he told the female colleague, according to the BBC. 
"Can I touch my balls while I talk to you?" he continued, according to the Daily Mail. The woman responded: "You already are."
In a second recording aired last Thursday, Giambruno is heard saying he is having an affair, exclaiming that everyone at his job "knows [about the affair], and now you do too." He also appeared to ask female colleagues if they would want to take part in group sex with him, according to the BBC. 
CONSERVATIVE WORLD LEADER TORCHES GERMANY OVER MIGRANT CHARITIES AMID CALLS FOR NAVAL BLOCKADE
"We're looking for a third person, as we do threesomes. Foursomes too. Would you like to be part of our working group?" he asked, according to the Telegraph.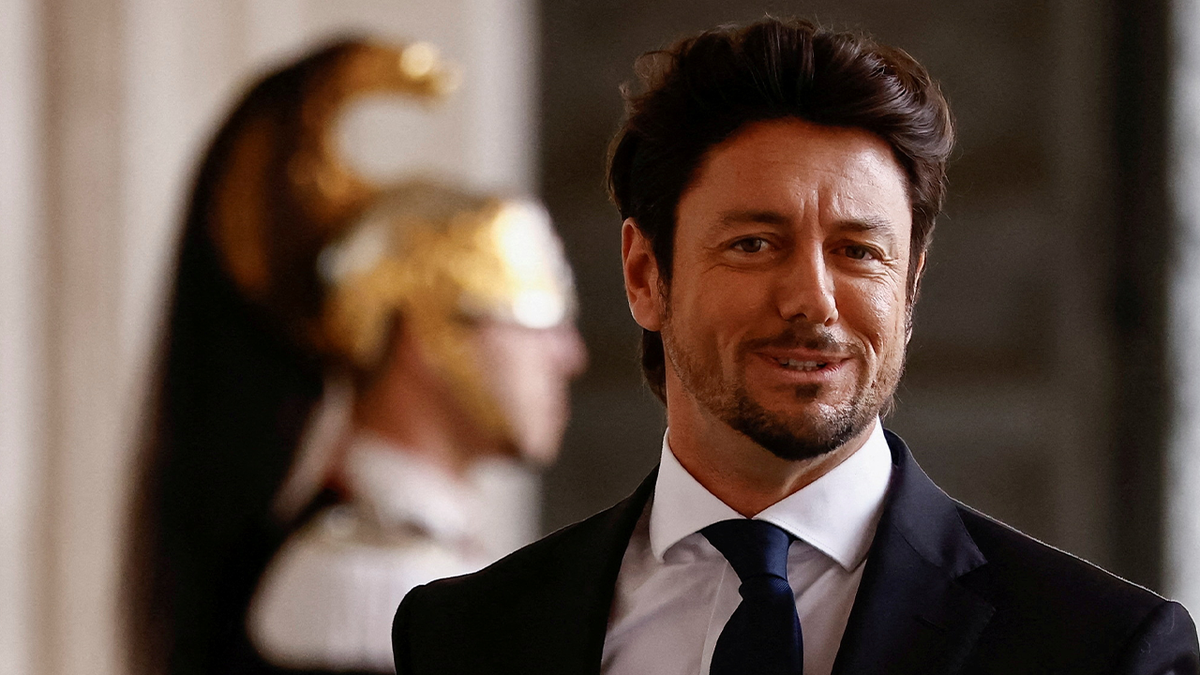 "What if Striscia has recorded you?" another person asked him in the clip. 
"What did I say that's so bad? We're laughing, we're joking around," he responded, according to the BBC. 
Meloni and Giambruno met in 2014 at a TV studio and share a 7-year-old daughter. The two never married.
"Our paths have diverged for some time, and the time has come to acknowledge it. I will defend what we were, I will defend our friendship, and I will defend, at all costs, a seven-year-old girl who loves her mother and loves her father, as I was unable to love mine. I have nothing else to say about this," Meloni continued on X, in a tweet that was translated to English. 
Meloni made Italian history last September when she became the nation's first female prime minister. She is a member of the right-wing Brothers of Italy party, which campaigned on a nationalist platform while championing lowering taxes and protecting traditional family values. 
ITALY'S MELONI DRAWS COMPARISON TO LEGENDARY EUROPEAN LEADER AHEAD OF VISIT WITH BIDEN
In her post on X, the PM also shot down criticisms from "all those who hoped to weaken me by hitting me at home." 
"However much the drop may hope to dig out the stone, the stone remains stone and the drop is only water," she added in her comment to critics.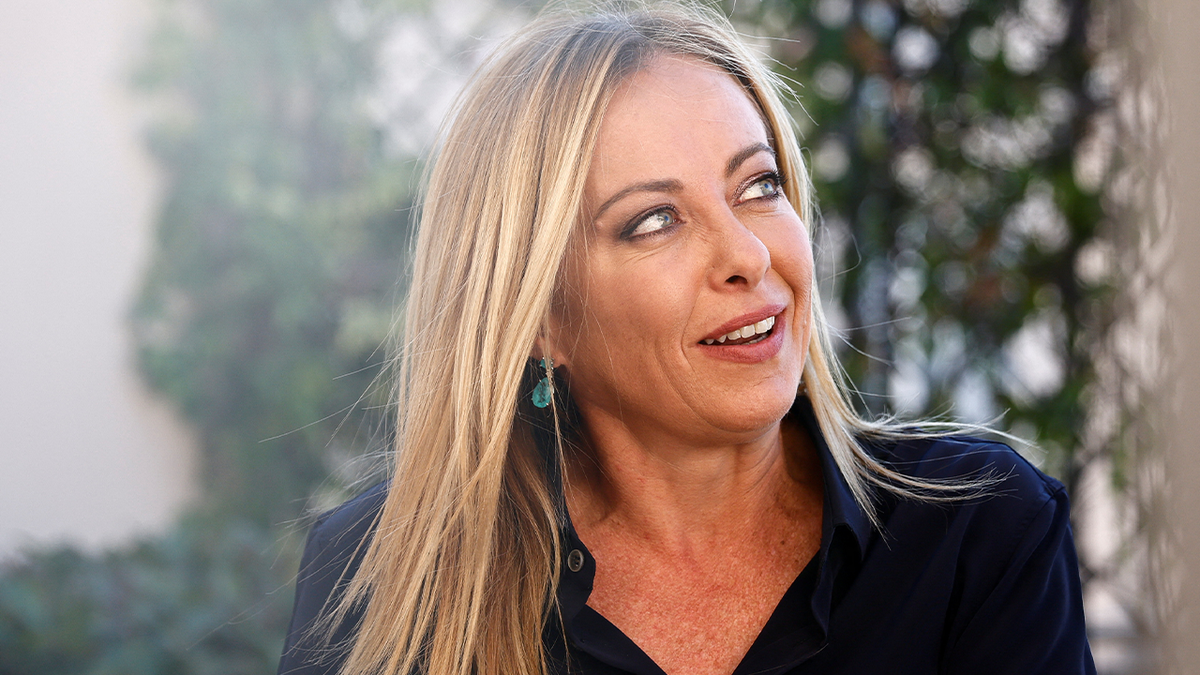 Mediaset told Reuters that Giambruno agreed to be taken off air this week. The broadcaster is allegedly looking into whether he violated its internal code of conduct, according to a source who spoke to Reuters. 
Giambruno previously faced controversy in August for a statement interpreted as victim-blaming, when he argued women could avoid sexual assault if they did not get drunk. 
ITALY'S GIORGIA MELONI SWORN IN, FIRST WOMAN TO BE PREMIER
"If you go dancing, you have every right to get drunk – there shouldn't be any kind of misunderstanding and any kind of problem – but if you avoid getting drunk and losing your senses, you might also avoid running into certain problems and coming across a wolf," he said at the time. 
Italian pollster Antonio Noto said Meloni's breakup would likely politically benefit her, noting social media comments reacting to the news were favorable. 
CLICK HERE TO GET THE FOX NEWS APP
"With what she did today she has probably created a stronger bond with the Italians," he told Reuters.