The United States is poised to get involved in the Israel-Hamas war should the conflict escalate into regional forces intentionally targeting American personnel, senior officials said.
Secretary of State Antony Blinken and Defense Secretary Lloyd Austin said Sunday that the U.S. expects Iranian proxies to seek opportunities to escalate the Israel-Hamas war and asserted that the Biden administration is prepared to respond accordingly if American civilians or armed forces become targets.
"This is not what we want, not what we're looking for. We don't want escalation," Blinken said. "We don't want to see our forces or our personnel come under fire. But if that happens, we're ready for it."
Austin added: "What we're seeing is a prospect of a significant escalation of attacks on our troops and our people throughout the region. We're going to do what's necessary to make sure that our troops are in that position and they were protected and that we have the ability to respond." He affirmed that the U.S. has the right to defend itself and said, "We won't hesitate to take the appropriate action."
NETANYAHU SAYS IF HEZBOLLAH LAUNCHES A WAR AGAINST ISRAEL AND INVADES, 'IT WILL MAKE THE MISTAKE OF ITS LIFE'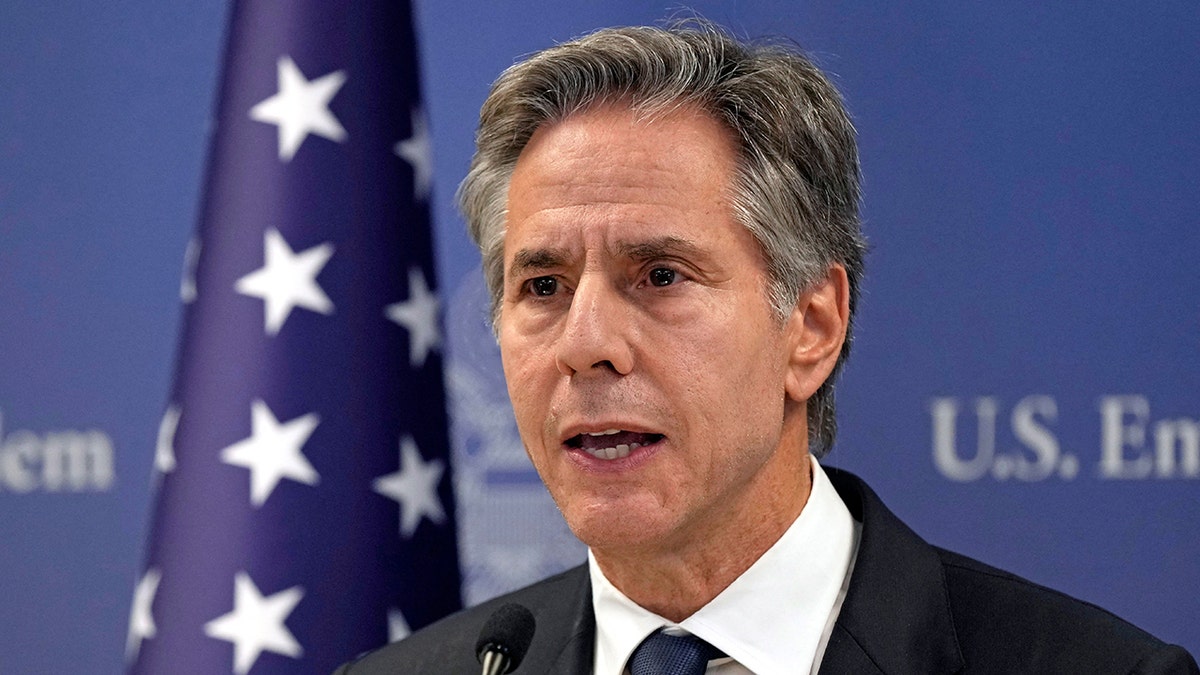 Austin also said the U.S. would continue to increase its presence in the region to "send another message to those who would seek to widen this conflict."
"If any group or any country is looking to widen this conflict and take advantage of this very unfortunate situation that we see. Our advice is don't," he continued. "We maintain the right to defend ourselves and we won't hesitate to take the appropriate action."
The high-ranking U.S. officials issued the warning ahead of Israel's expected ground invasion of Gaza, which is governed by Hamas, a terror group that led a deadly Oct. 7 attack on Israeli civilians. The attack left more than 1,400 Israelis dead.
Blinken, who spent several days meeting with regional leaders in the Middle East, also suggested there was a "likelihood of escalation" while clarifying that no one wants to see Israel forced to respond to hostilities on a second or third front as it fights Hamas.
STATE DEPARTMENT OFFICIAL CALLS IT QUITS AFTER BIDEN SAYS US WILL SUPPORT ISRAEL: 'POLICY DISAGREEMENT'
Blinken said he expects "escalation by Iranian proxies directed against our forces, directed against our personnel," and added, "We are taking steps to make sure that we can effectively defend our people and respond decisively if we need to."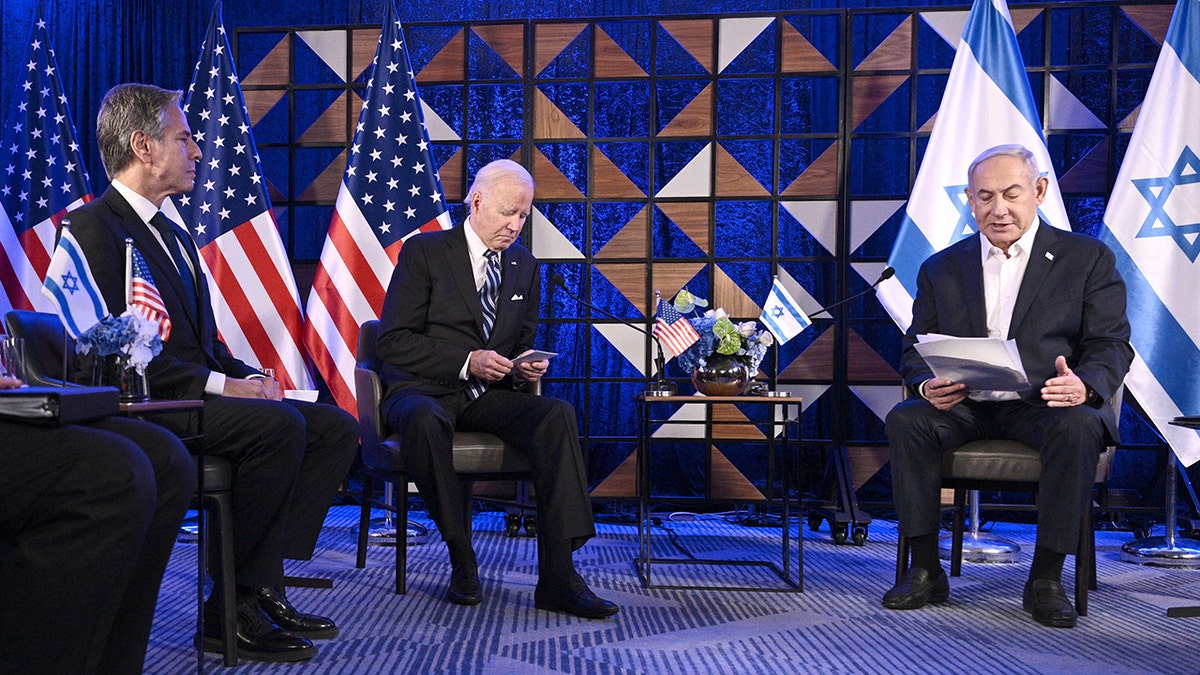 Iran actively calls for the destruction of both Israel and the U.S.
President Biden has urged terror groups and other militant factions in the region not to get involved in the current conflict.
BIDEN, OTHER WESTERN LEADERS REAFFIRM ISRAEL'S RIGHT TO DEFEND ITSELF, CALL FOR CIVILIAN PROTECTION
"Don't, don't, don't," Biden repeated at various public speeches, including a press conference in Israel and an address at the Oval Office. He also continues to emphasize the current humanitarian crisis in Gaza.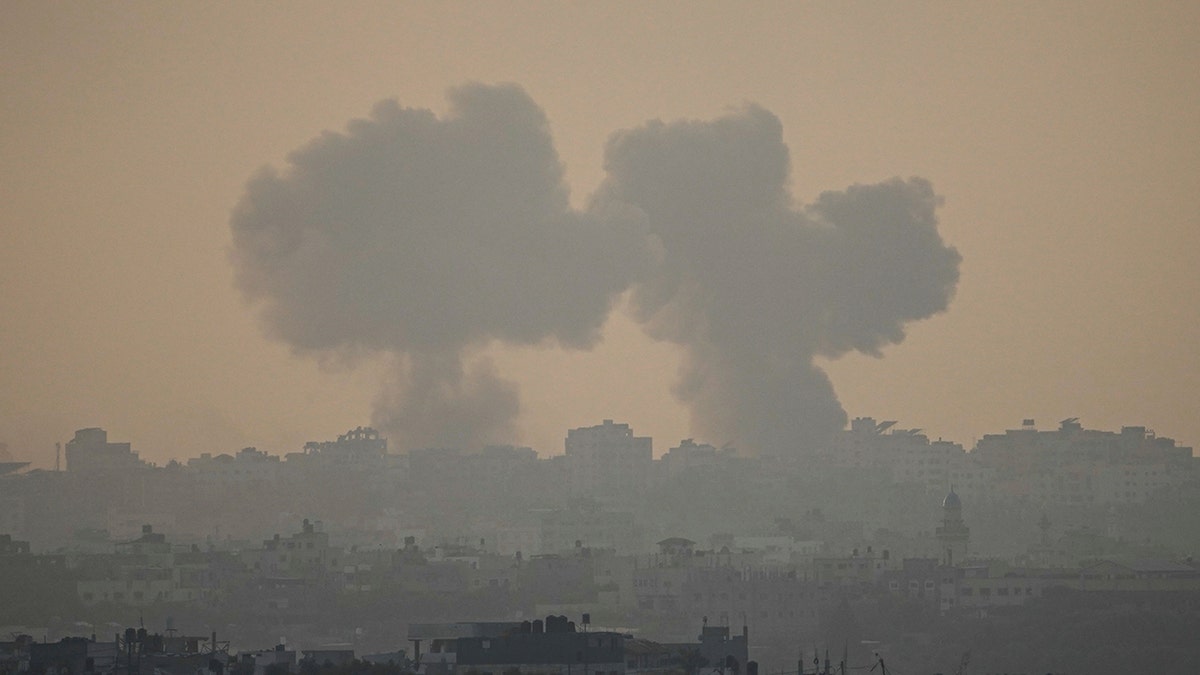 "Today, I spoke with Israeli Prime Minister Benjamin Netanyahu about developments in Israel and Gaza," Biden wrote on X Sunday. "The first two convoys of humanitarian assistance arrived in Gaza yesterday, and we affirmed that there will now be a continued flow of this critical aid to Palestinians in need.
The president added: "I also expressed appreciation for Israel's support in helping to secure the release of two American hostages, and Prime Minister Netanyahu and I discussed ongoing efforts to secure the release of all remaining hostages taken by Hamas. We'll continue to stay in close touch."
CLICK HERE TO GET THE FOX NEWS APP
Israel's military continues its air assault on Hamas in Gaza and other targets used by terror groups, it said.
Israeli warplanes struck 320 targets across Gaza on Sunday and into Monday, as well as two airports in Syria and a mosque in the occupied West Bank allegedly used by militants as the war threatened to engulf more of the Middle East.
The Associated Press contributed to this report.